Nubra Valley is situated in Jammu and Kashmir that is located at a distance of 140 km away from Leh. Nubra Velly has Shyok and Nubra rivers on the Silk route that further leads you to the Siachen base camp that is known as the highest battlefield in the world. If you are in Nubra Valley, then the most famous thing that you can come across is the camel ride on the Bactrian Camels. Further more, you can also count on the lovely Kashmiri or Tibetan artefacts, woollen apparels, almonds, apricots, apples, Pashmina Shawls and so on. The best season that you can choose to pay a visit to Nubra Valley is during the summer months from March to October which offers the best seasonal views without putting hurdles on your travel, transfers and sightseeing ventures.
Essential Travel Information on Nubra Valley
State: Jammu and Kashmir
Location: Leh
Famous For: Hill Station, Pilgrimage
Best Time Visit: June to September
Ideal duration: 02 day
Elevation: 10,000 feet
Nubra Valley Travel Guide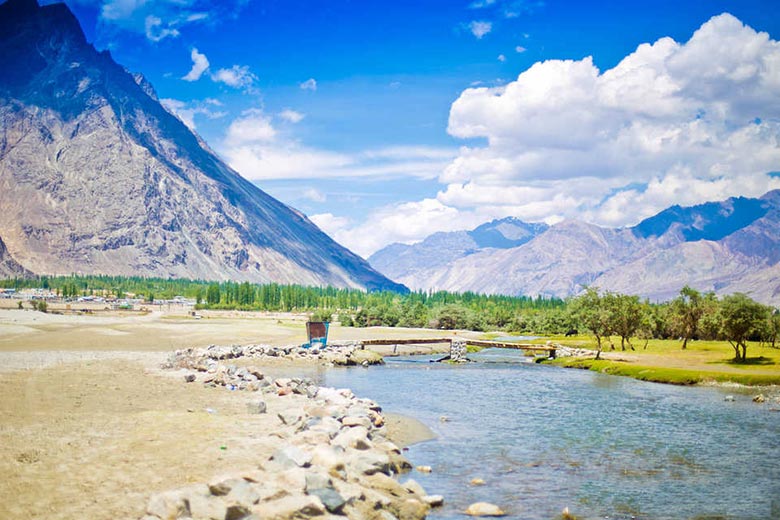 Nubra Valley tourism a lovely region positioned in the Leh-Ladakh area of the state of Jammu & Kashmir. Located (140 KMS) from Leh, this valley is a correct interpretation of Paradise on Earth. Decorated by attractive Buddhist abbeys and natural tourist attractions, aside from being residence to one of the highest possible deserts in the entire globe, Nubra Valley is one location none ought to attempt to miss out on, particularly when touring the Leh Ladakh area.
Best Time to Visit Nubra Valley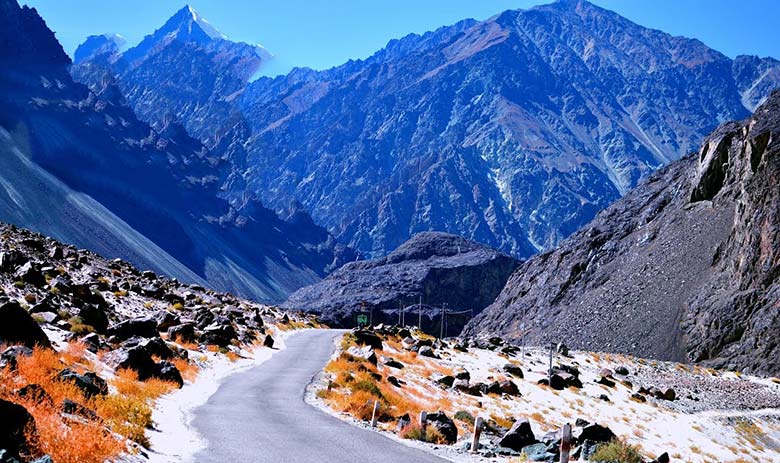 The outrageous appeal of Nubra Valley is best time to visit in the months of (Jul to Sep). The positive autumn period allows you take pleasure in the beautiful sight of the unexploited heaven. The incredible region of Ladakh experiences very chilly type of weather all over the year. Swan Tours one of the best Nubra Valley travel guide to help you to plan tour trip to Nubra Valley.
Tourist Attractions of Nubra Valley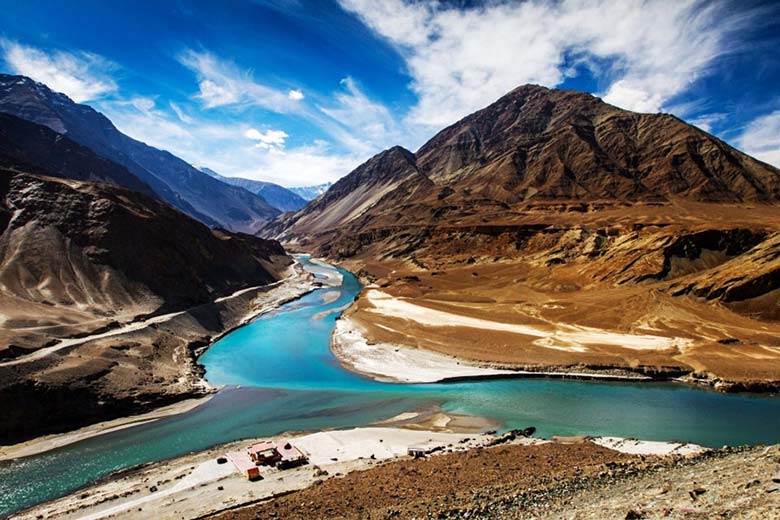 Several old Gompas and royal residences which are popular traveler attractions surround the location. The close-by towns provide terrific possibilities to savor stunning views of the environments while taking a walk.
Here is list of popular tourist attractions in Nubra Valley below:-
Khardung La
Hunder Sand Dunes
Bactrian Camels
Maitreya Buddha
Hot Water Springs
Samstanling Monastery
Diskit Monastery
Yarab Tso
Ensa Gompa
Hunder Gompa
Lachung Temple
Zamskhang Palace
Shoyok River
Natural Beauty
Silence of the valley
Tourist Places in Nubra Valley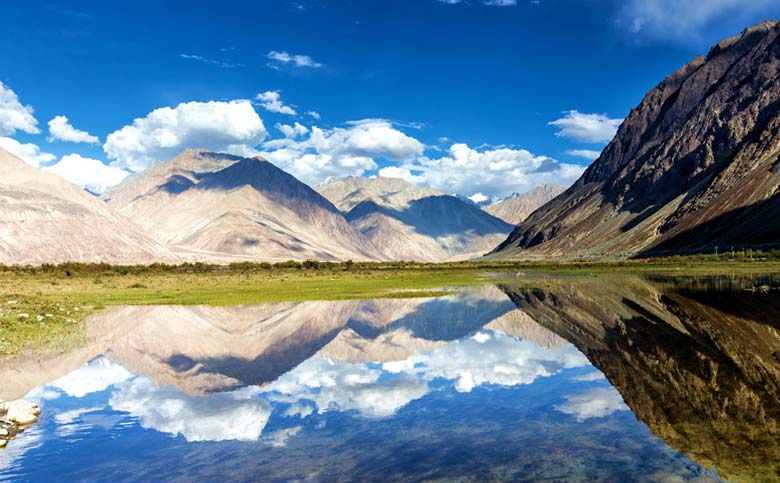 Here is list of most popular must visit tourist destinations in Nubra valley below:-
Khardung Village
Khalsar
Sumur
Panamik
Taksha
Sasoma
Warshi
Diskit
Hunder
Thoise
Changmar
Bukdang
Turtuk
Preparing your Vehicle for a Trip to Ladakh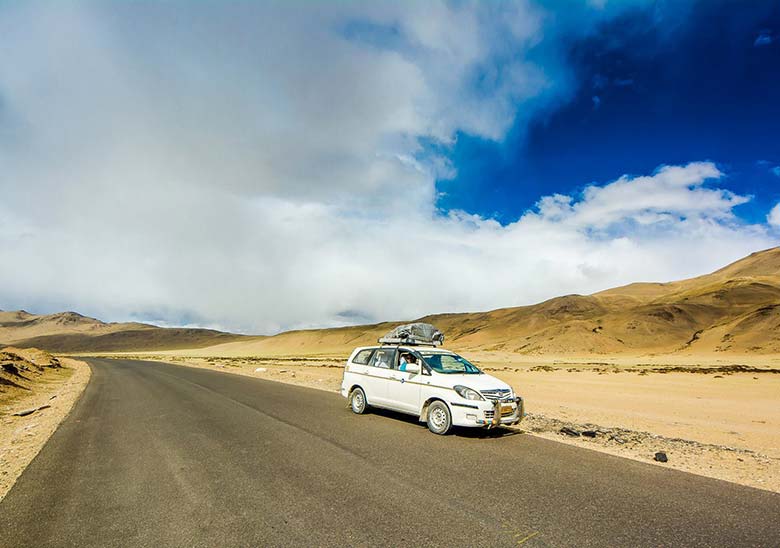 Lots of people are suggesting for tour to Leh Ladakh would need an SUV or a Royal Enfield bike! Truth is, virtually any kind of vehicle can do the journey, however of course, and having added ground clearance and more torque is a benefit. For more information on which vehicle tour use contact Nubra Valley travel or call 011 23405601.
Here is list of some essentials you should carry:-
Puncture repair kit
Foot pump or electric tyre inflator
Full tool kit
Container for extra fuel
Full tool kit
Duct tape and WD40 lubricant spray.
Accommodation in Nubra Valley – where to stay?
With the Nubra Valley tourism, there are brand-new hotels options appearing annually. From homestays to luxury guesthouses-you will find lot of options in Nubra Valley.
You will like in Nubra Valley during Trip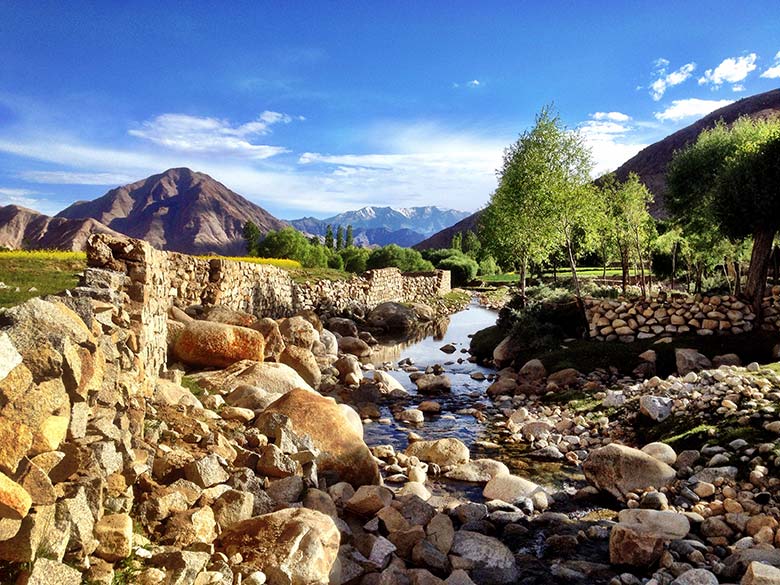 Wide Open Valleys – Nubra Valley is completely different from any other Valley. High and also completely dry valleys repainted turquoise by glittering rivers are impossible to locate elsewhere.
Hunder Desert – Nobody would have presumed that sand dunes can exist at such a height. Much more to make sure that you'll have the ability to take camel trips right here. Hunder dune are an all-natural phenomenon and a must-visit while you're in Nubra Valley.
Diskit Monastery – A monastery coming from the Gelukpa sect of Buddhism, Diskit Abbey has actually been standing in the valley of Nubra given that seven centuries. It's a stunning piece of architecture.
For more information on Nubra Valley travel guide and trip packages to leh ladakh contact Swan Tours or call +91 11 234145601.