If Buddhism in Ladakh has to be described in one word, it should be called as the 'linchpin' or the main support system that ushers life right into every bit of this magnificent tourist destination in India. Practically the entire of Ladakh Valley is lit up by the life as well as preaching of Lord Buddha, and is highly influenced by the ideologies of Tibetan Buddhism.
Also while visiting the various tourist places in Ladakh; one can witness the essence of Buddhism in Ladakh. The numerous monasteries and also stupas across the valley stands as a testimony to how Buddhism flourished and influenced almost all the corners of the Land of High Passes.
About Buddhism in Ladakh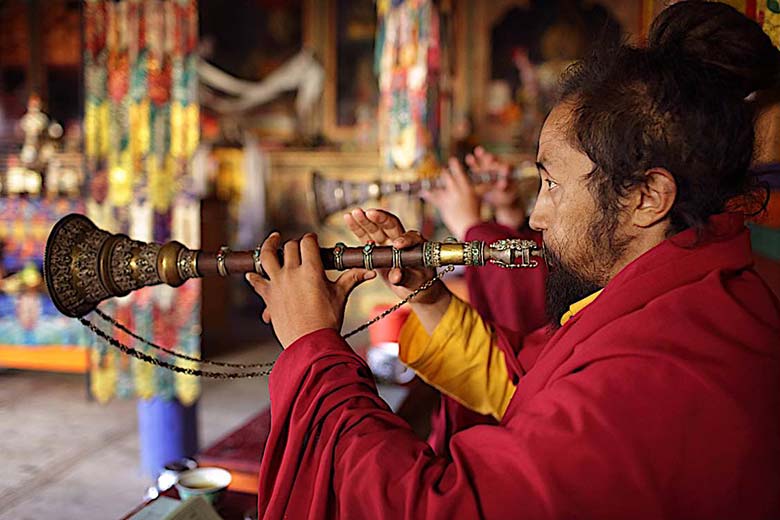 Currently, the locals of Ladakh follow His Highness Dalai Lama as their supreme religious leader. Initially named Tenzin Gyatso, His Highness Dalai Lama is the 14th in the list of Dalai Lamas. He was recognized by the previous Lama as the incarnation of the Lord as well as was later crowned as the present Dalai Lama.
In addition to visiting the monasteries in Ladakh, one can also find out more regarding the faith as well as its other aspects while in here. The Central Institute of Buddhist Studies in Ladakh is one such institute that shows the background of Buddhism in India. Located in Choglamsar; around 8km from the heart of Leh, this prestigious institute was established in 1959, it also encourages modern education among its students.
Also Visit – Ladakh Packages
Dalai Lama: The Buddhists of Ladakh respect His Holiness the Dalai Lama, as their superior spiritual leader and as living manifestation of Buddha. The present Dalai Lama that is the 14 Dalai Lama was originally known as Tenzin Gyatso. As a child he was identified as an incarnation of the previous Dalai Lama that had actually died in 1933. Tenzing Gyatso was given Lhasa and also proclaimed the brand-new spiritual leader of the Tibetan people on Feb 22nd 1940.
Due his resistance to the Chinese occupation Tibet, the Dalai Lama came to be an icon of political in addition to spiritual leadership for the Tibetans. The Dalai Lama left Tibet and also pertained to India in March, 1959. Since, he has actually led a global war the Chinese occupation of Tibet. He received the Nobel Prize for Peace in 1989 for his leadership of the struggle for the peaceful liberation of Tibet.
Famous Buddhist Monasteries in Ladakh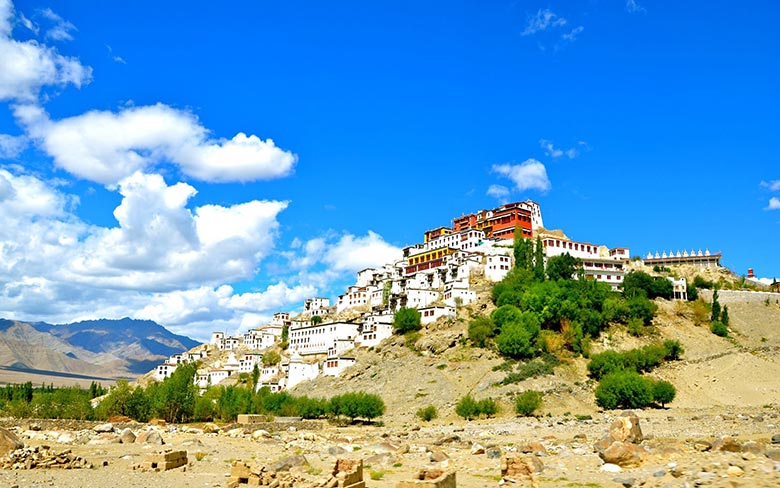 Ladakh is an important Buddhist Centre. During the ancient Kushan Empire, Buddhism came to Ladakh for Kashmir in the first century. Islam later on guided Kashmir with the development of Islamic Empires. However Ladakh not only remained Buddhist however also spread out Buddhism to Tibet in the second century. 77% population of Ladakh is Buddhist.
These Top 10 monasteries in Ladakh are truly a living heritage of the Buddha and definitely warrant a visit.
Hemis Monastery
Thiksey Monastery
Diskit Abbey
Likir Abbey
Spituk Monastery
Stakna Monastery
Alchi Monastery
Phyang Monastery
Takthok Abbey
Sumda Chun Abbey