Just the name of the Andaman Islands reverberates a feeling of rejuvenation, tranquility, and charm. The corporation of Islands appeals a person to relax from the disorderly city life, grueling job stress, and city traffic. Andaman is best known for its tranquil beaches, excellent waters as well as romantic feelings. Owing to its appeal as a peaceful beach location & party location or a fantastic nightlife in Andaman. The turquoise blue water beneath the feet and the clear blue skies over the head will make one instantly connect with the inner self.
Book tour packages to Andaman Nicobar with Swan Tours
But typically people inquire about the nightlife of the islands? What are the alternatives available for nightlife adventures? Exist any clubs in Andaman? Many are not aware of the clubs and hookah bars in Andaman that host fantastic parties as well as events. Havelock Island and Port Blair are 2 locations where you'll locate lively nightlife in the Andaman Islands. Not-too-loud yet fun specifies a different kind of experience- the Andaman entertainment affair. In this blog, we will cater to these questions and share the choices for night owls of urban culture:
Top Visited Bars and Pubs in Andaman Nicobar Nightlife
01. Amaya, Port Blair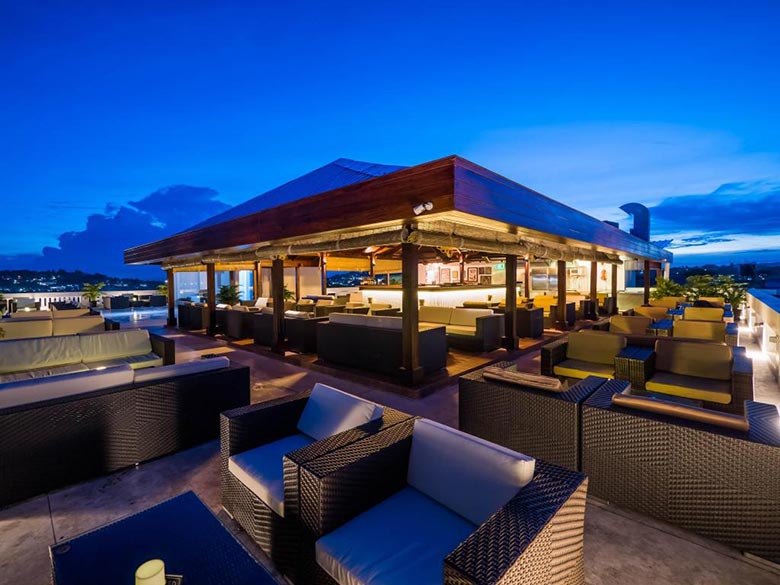 Amaya Bar is the rooftop bar and also the restaurant of the Seashell Hotel in Port Blair which offers remarkable sizzlers and also an unmatched view. If you are seeking a not-so-loud nightlife in Port Blair city after that Amaya is the place to be. The location is known for offering a splendid view while appreciating excellent food and also drinks. Amaya serves excellent seafood and also great drinks, as said by several visitors. The bar is a bit on the pricey side however a vacation is implied to make your budget lighter.
---
Andaman Tour Packages
Pricing and Itinerary
Amazing Andaman Nicobar Tour
Magical Andaman Tour with Family
Enchanting Andaman Tour Package
Blissful Andaman Nicobar Tour
Port Blair Havelock Honeymoon Package
Andaman Honeymoon Package
Port Blair 3 Nights Package
---
It is a well-designed and also dim-lit bar and also a restaurant that makes Amaya an ambient area. You can delight in the endless sea on one side as well as on the other, the glowing city lights. The live music will inspire the romantic in you as well as before you realize, you'll be grooving with your partner. The drinks include a variety of cocktails, mocktails, premium whiskey, vodka, rum, gin, and wine. Start your evening with the tasty starters, select a seafood main course and enjoy your cocktails with a spectacular view.
Timings: NA
Tripadvisor Rating: 4/5
Cuisines: Multi-cuisine
Price for 2: 1,000
Area: Marine Hill, Port Blair, South Andaman
02. Pink Fly – Lounge Bar, Port Blair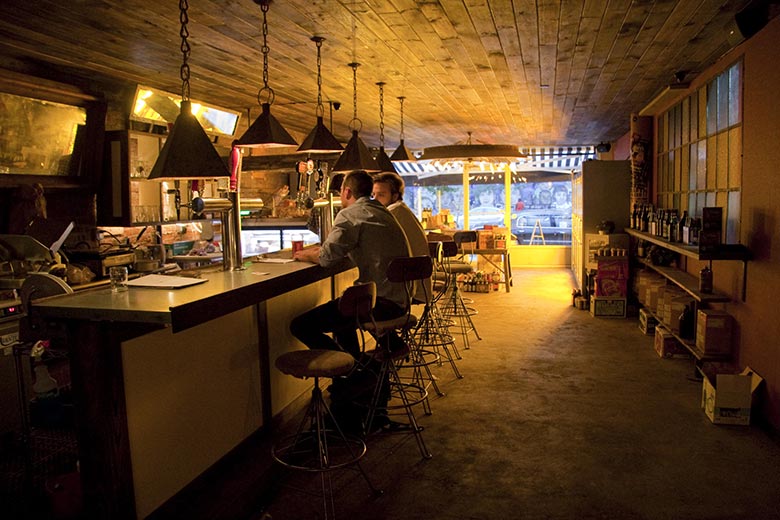 The Pink Fly Lounge is among the highlights of the Andaman and Nicobar nightlife. If you are on holiday to Andaman and also searching for a decent location to booze with your gang of friends, there cannot be a more suitable place than Pink Fly Lounge Bar. The Pink Fly Lounge Bar is located at Hotel Shompen as well as is a location where you will get an outstanding environment with dark pinkish lights. The seating area is spacious and also comfy, much to your delight. The resident DJ of Pink Fly, DJ ASTRO will definitely liven up your mood. Drink on your preferred mixtures and cocktails, and also appreciate the tasty tandoori recipes offered as finger food. The lip-smacking snacks, as well as a variety of alcoholic drinks, will sum up an extraordinary nightlife in Andaman South. You can go to food later at the Love Garden, an in house rooftop restaurant. The trendy bar has actually gained a reputation for its great service and crowd.
Best Visited With: Group, Solo, Couple
Must-Try: Cocktail selections and tandoori dishes
Price for 2: INR 1200
Entry Fee: No Cost
Tripadvisor Rating: 4.5 /5
Area: No.2, Middle Point, MG Road, Near Bengali Club, Port Blair, Andaman, and Nicobar Islands 744101
03. Sea Sip Bar, Port Blair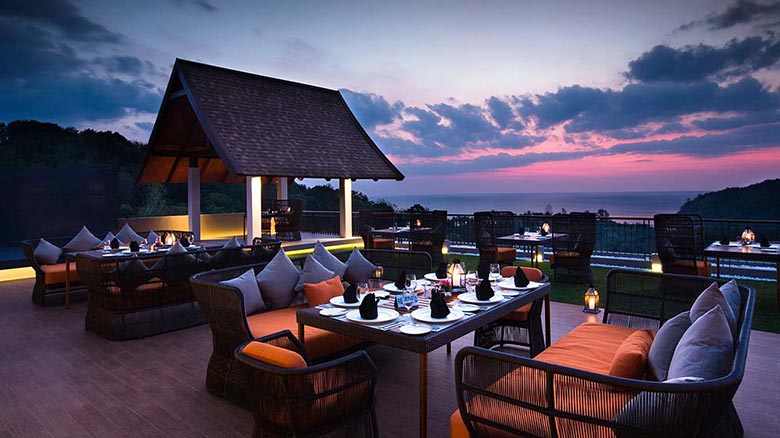 A part of Peerless Resort in Corbyn's Cove, Sea Sip Bar delights in close distance to the sea. Sea Sip bar is for all those party animals available. The location is well known for its fantastic parties and also other events that occur all the time. The area offers the ideal setup to relax after a long day at the beach. Basically, the place is a bar and also a restaurant that is known for its nightlife. A well-stocked selection of imported and Indian drinks is also available at the bar. You can also rest indoors enjoying a couple of drinks with your friends in an enchanting setting. Friendly staff, good cocktails as well as incredible feel is what the destination is all about. Give the place a pleasant go to and also you will not be disappointed.
Address: Corbyn's Cove, Andaman Islands, Port Blair, Andaman and Nicobar Islands 744101
Best Visited With: Group, Solo, Couple
Price for 2: INR 600.
Entry Fee: No Cost.
04. Bonova Cafe and Pub, Havelock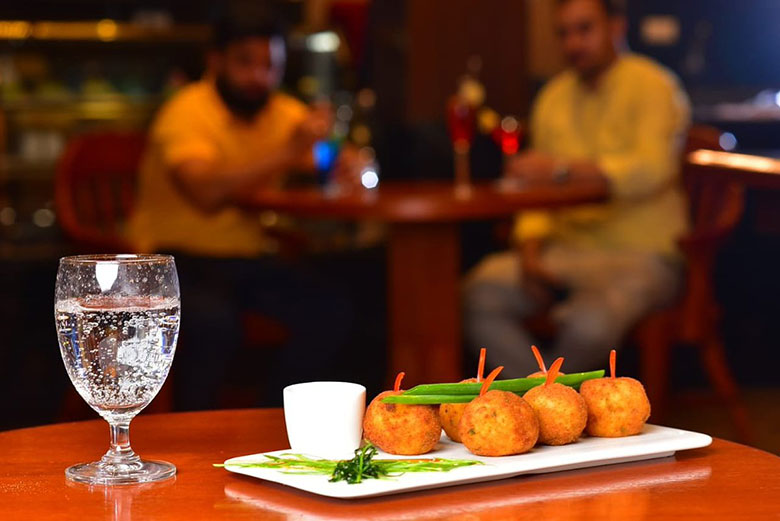 Bonova Cafe and Pub is the only pub in Havelock Island. Started in 2017, it has expanded to be immensely popular amongst tourist. The vivid ambiance of Bonova pub owes it to the interior decoration as well as the occasional DJ nights. The Valentines Night Party and Belly Dance Night with DJ Paul and Purna shakti are some of its many well-known events to look ahead. Bonova cafe is an outstanding dining area that offers delicious fish and seafood. The modern yet classic atmosphere of the cafe, pleasant friendliness and hands down the endless array of toothsome cuisines make a visit to this area worth every time.
Tripadvisor rating: 4.5/5
Area: Beach Number 2, Govind Nagar Beach, Havelock, Andaman, and Nicobar Islands
Cuisines: Indian, Thai, Continental, and Chinese
Price for 2: INR 1,000
05. Venom Bar, Havelock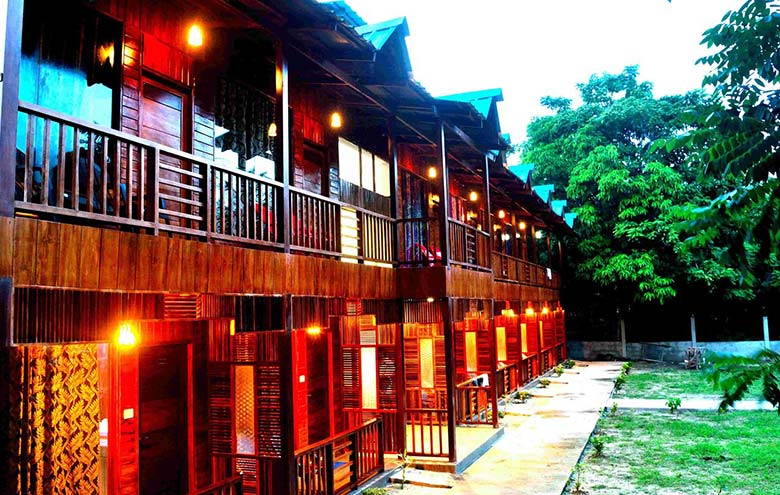 Are you looking forward to enjoying a drink, while soaking in the stunning sights of the beach? The oldest, as well as probably the biggest bar in Havelock Island, is the Venom Bar. The cool breeze, sand at your feet, and also white wine in your hand, the nightlife in Venom Bar is an endless enjoyment. It is located at the Symphony Palms Beach Resort. It is just one of the best bars in the location that holds various events every month. The live singing here is a bit different from various other bars as well as restaurants in Andaman as they invite not one yet different artists every month. You can appreciate a different type of drinks and also cocktails along with specialized Tandoor starters. To witness a louder and wild side of the Andaman enjoyment, one should see Venom Bar in the month of December. Venom is also famous for hosting numerous trance parties each month throughout the year as well as each day in December.
Best Visited With: Group, Solo, Pair.
Price for 2: INR 800.
Entry Fee: No cost.
Tripadvisor Rating: 4/5.
Place: 3 Beach, Symphony Palms Beach Hotel, Havelock Island Govind Nagar Havelock Island, Andaman and also Nicobar Islands 744211.
06. Cicada Lounge Bar and Grill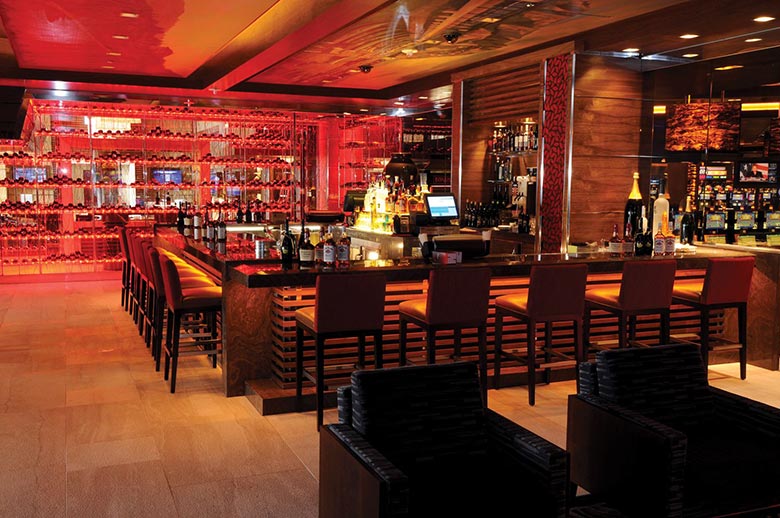 Created in the design of a forest, Cicada Lounge Bar & Grill calls for a visit, owing to its amazing setting. An ideal hangout point, the setting here gratifies you in its strange aura. Enjoy the real-time jobs and offer yourself a superb experience. Groove your body to the exciting songs as you sip a glass of exquisite wine. The outstanding selection of liquors available here is an utmost joy. Avail the excellent service offered at Cicada and makes you check out worth cherishing. Also, the prices charged at this bar are quite reasonable, thus letting you reduce your costs. As the name suggests, the grill items offered right here are genuinely ambrosial and leaves you craving for extra. Go ahead and participate in a craving experience at this fantastic location.
Book Honeymoon packages for Andaman with Swan Tours
Must-Try: Flaming shots and salads, shredded chicken and cauliflower mash
Best Visited With: Group, Solo, Couple
Price for 2: INR 550
Entry Fee: No Cost
Area: Beach #5, Havelock Island, 744211 Aberdeen, Andaman And Nicobar Islands, India
Nightlife Things to Do in the Andaman Islands
The Eco-friendly Islands are excellent to enjoy the walks on sandy beaches, enjoy water activities and also rejuvenate with spa treatments, but when it comes to things to do in nightlife there are a couple of choices available:
01. Marine Diving Adventure at Night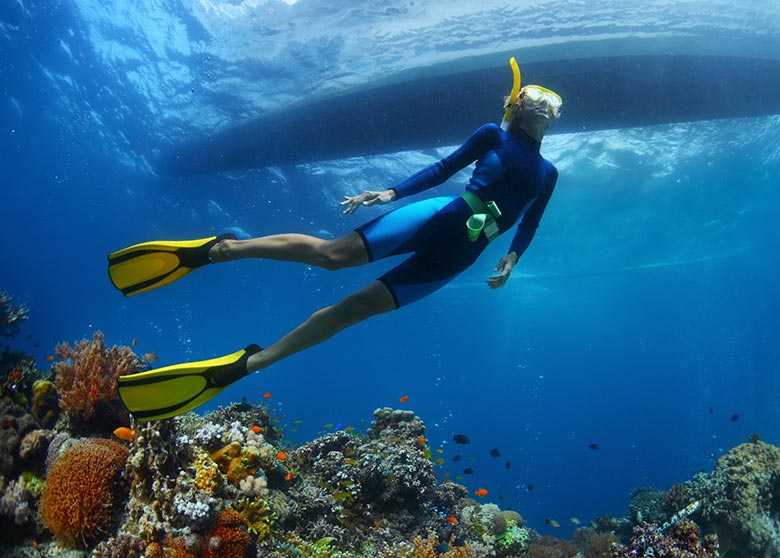 Are you a pro scuba diving diver or certified in snorkeling? Going underwater during the night is an experience in itself but it is recommended that only advanced scuba divers need to opt for diving in the night or late in the evening. We all know Andaman has rated as topmost Scuba Diving destinations in India; all thanks to its crystal clear ocean water and also, of course, a rich aquatic life which has actually been protected with all the pride by local people and government here. Night time driving is a perfect way to feel the adrenaline rush however night diving cannot be done around the year. It is just seasonal as well as is not functional during gale periods.
02. Andaman Dolphin Evening Cruising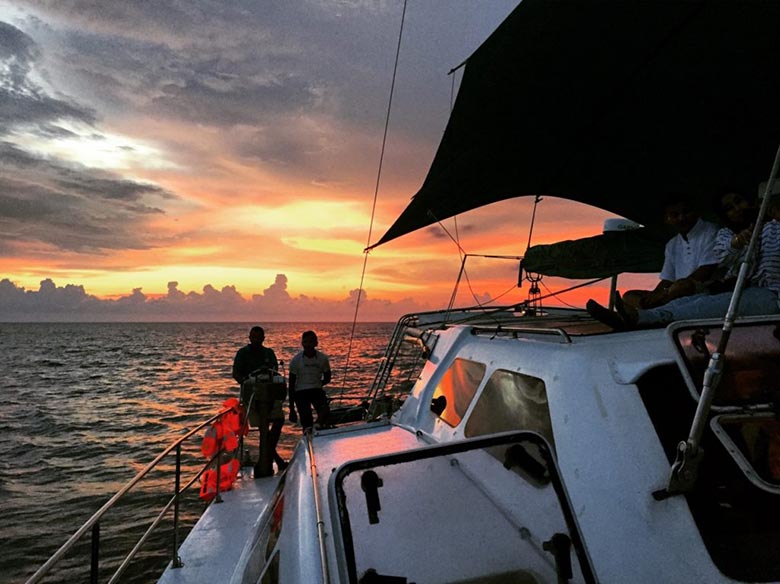 The excellent way to enjoy the nightlife in Andaman is by selecting a cruise. White wine and eat on a cruise ship with live music will make the night hammering and lively. The only drawback of this is that you get to do the pre-booking and confirmation is given only a few days before the journey, clearly depending on the number of people that will be traveling.
03. Floating Restaurant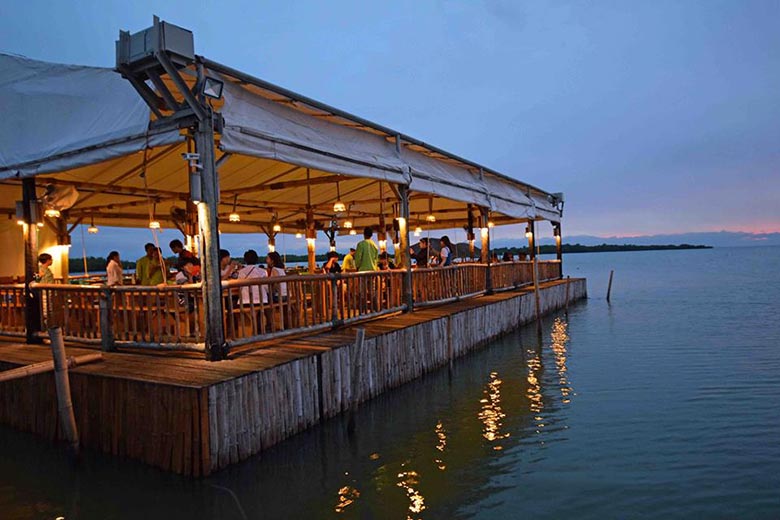 You can go to the floating restaurant run by the government for various experience. Though the restaurant is a standard one, with nothing much unique, having dinner in a floating restaurant remains in itself an experience.
04. Bar Hopping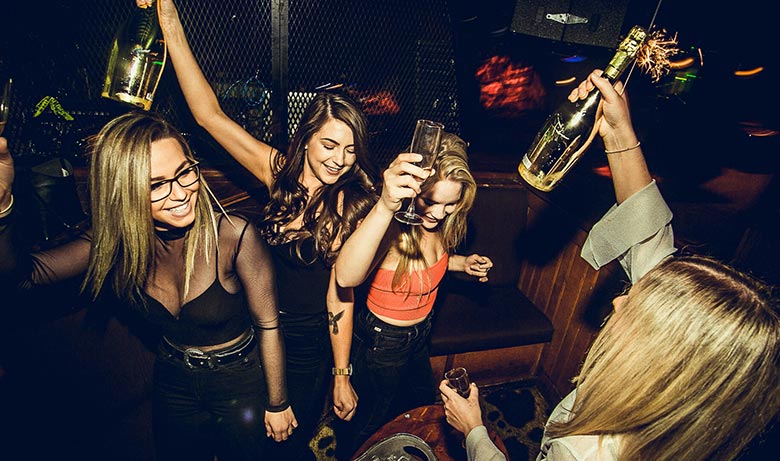 Sea Sip and Cicada are the bars to try. These bars make innovative and also string alcoholic drinks that are offered in coconut shells. The entire vibes of the area are enticing as the sea waves crashing, earthly odor, as well as cocktails, make the person relax and also feel the beat.
05. Candle Light Dinners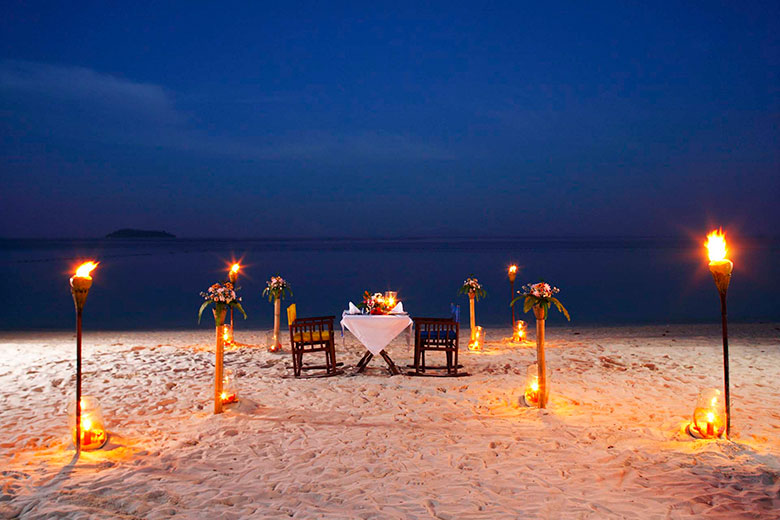 Couples can enjoy candlelight dinners on the beach and also the plans are done by the hotel staff on special requests. A couple can go for a nice long walk on the beach after dinner, look the moonlight as well as delight in some personal space as the beaches are not crowded during the night. It's the ideal time for them to create some romantic moments as well as cherish them for life.
06. Forest Trekking at Night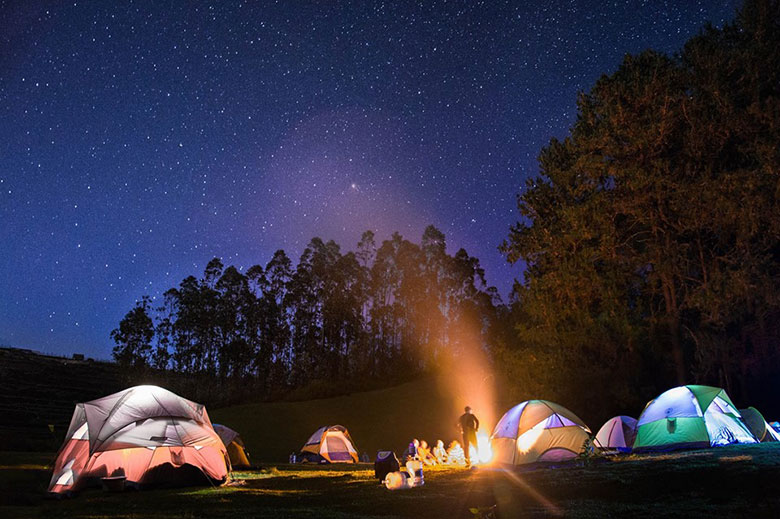 Trekking is amongst the very best things to do in Andaman anyway. But the excitement that sneaks in during the night differs any type of various other adventures!! If you're a person in look for an adrenaline rush, wishing to connect with nature like never ever in the past, jungle trekking maybe your version of remarkable nightlife in Andaman. But, despite how excited and also ready you might be, make sure you are indeed being accompanied by an expert guide who knows the jungles in and also out.
Best Time to Visit for Enjoy Nightlife in Andaman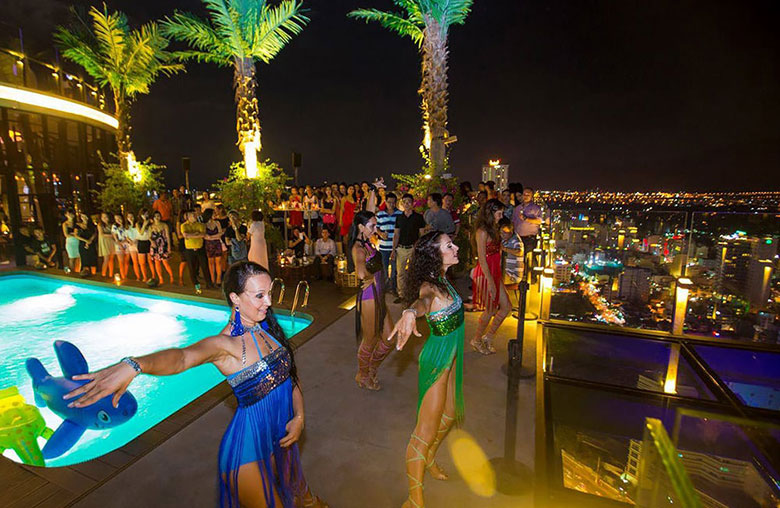 Andaman is crowded during Christmas and New Year's as many people are checking out these exotic islands to enjoy some time with self or host private parties on the beaches. The Andaman Islands are the best destinations for great beachside parties. Port Blair, Havelock, and Neil are full of tourist around this time of the year. Most of the hotels in Andaman are booked and host New Year's Parties. From the mid of December till the mid of January, the peak season is observed. Specifically Havelock Islands from 24th December to 1st January never ever rests and also is very crowded. Christmas and New Year's Eve is celebrated with fantastic enthusiasm and also is a unique experience. These parties can also be arranged on the ships or cruise ships as it is different from the routine parties back home.
With all these plans in mind, your nights in Andaman would be star-studded. Just ensure you avoid any type of headaches before, during and also after the Andaman journey! So, if you plan to see the Islands, be prepared to leave the metropolitan trend apart as well as enjoy the simple pleasures of life – walk on the beach, make sandcastles, enjoy candlelight dinners with and of course relax from the internet.