Andaman & Nicobar Islands is a fusion of Indian Culture. This is even reflected in the food & Cuisine of the local peoples of these Islands.
The finest of India's cuisines is as rich as well as diverse as its civilization. It is an art kind that has been passed on through generations purely by word of mouth, from guru (teacher) to vidhyarthi (pupil) or from mother to daughter.
Andaman cuisine is heavily influenced by all the cultures that came into contact with the region. Like many other aspects of Andaman culture, the influence of the Hindu, Christian, Muslim and also Sikh religions in the traditional food is extremely strong. You can observe this deep impact on the truly tasty and spicy Food of Andamans. Food in Andaman & Nicobar Islands has roots in the history, geography and also culture of the land.
Also, the fruits right here is prominent as well as refreshing. You can find Mangoes, Bananas, Pineapples, Guava and a lot more. One can likewise drink in the absolutely revitalizing and also exotic coconut water right here.
Here we will look at 7 popular local dishes in Andaman. These dishes are very delicious and they are in great demand in Andaman.
1. Fish Curry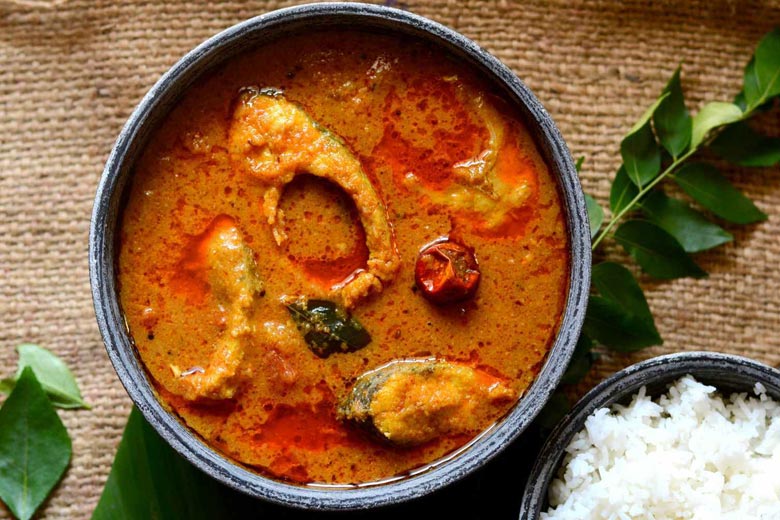 Fish Curry is a very nice dish from Andaman. This place being really near the sea, one can obtain a lot of options for fish from right here. It has a very nice and hot taste. Seafood lovers need to definitely be attempting this recipe when in Andaman. Lots of vacationers like to a taste this fish curry.
2. Amritsari Kulcha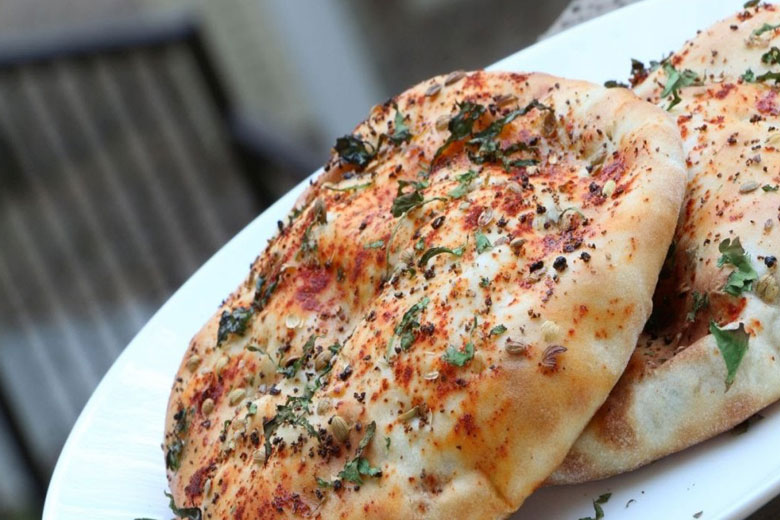 The Amritsari Kulcha is a scrumptious meal from Andaman. It is stuffed with lots of delicious things like onion, coriander leaves, seasonings, and so on making it a very tasty as well as a scrumptious meal. The dimension of the Amritsari Kulcha might alter from restaurant to dining establishment. Nevertheless, many people still love this dish.
Must Read:- Best Time to Visit Andaman
3. Chilli Curry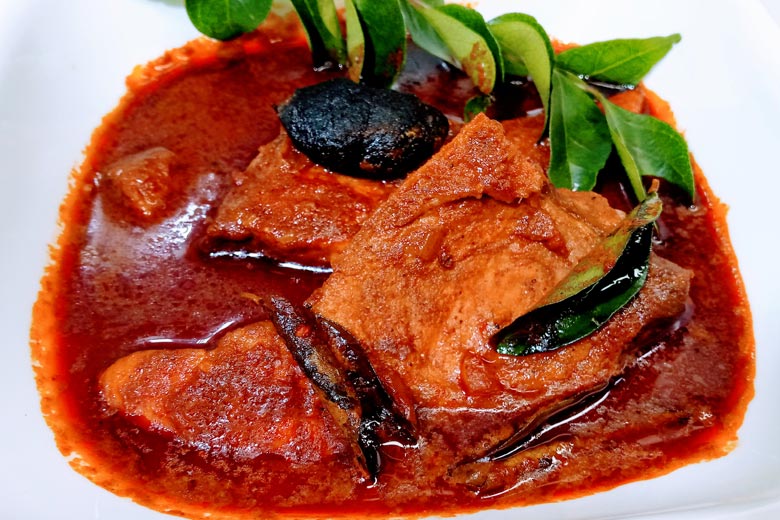 Chilli Curry is a delicious dish which is really typical in the Andaman Islands. This meal is a really hot and happening meal, full of onion, tomatoes and also nice flavors in it. Many foreign tourists have actually appreciated this delicious food from Andaman.
4. Macher Jhol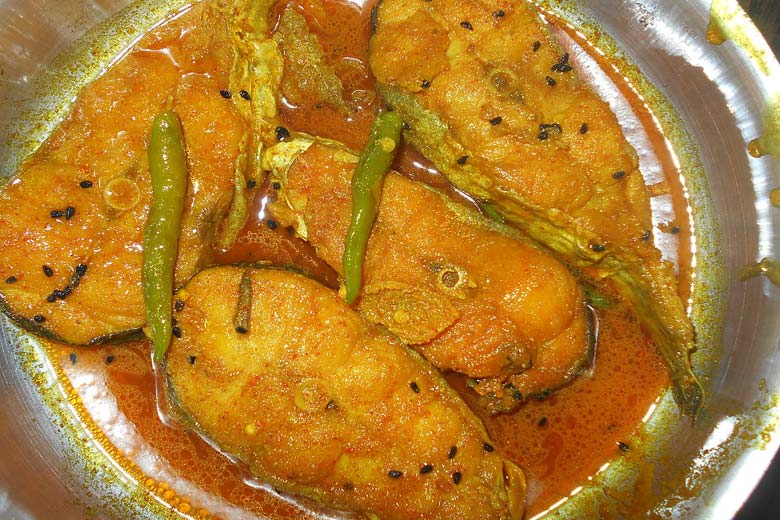 Macher Jhol is a mouthwatering meal form Andaman, which is loved by many. This dish is basically very usual in Bengal as it originated from here. This meal contains different items like fish, chilies, coriander seeds, turmeric powder as well as some other active ingredients too.
5. Chicken Tikka Masala
Chicken Tikka Masala is an extremely delicious and hot recipe, which resembles by many. The neighborhood poultry recipe in Andaman has its very own identification. It's a very yummy as well as a well-presented meal, which really draws in many people and satiates them.
6. Coconut Prawn Curry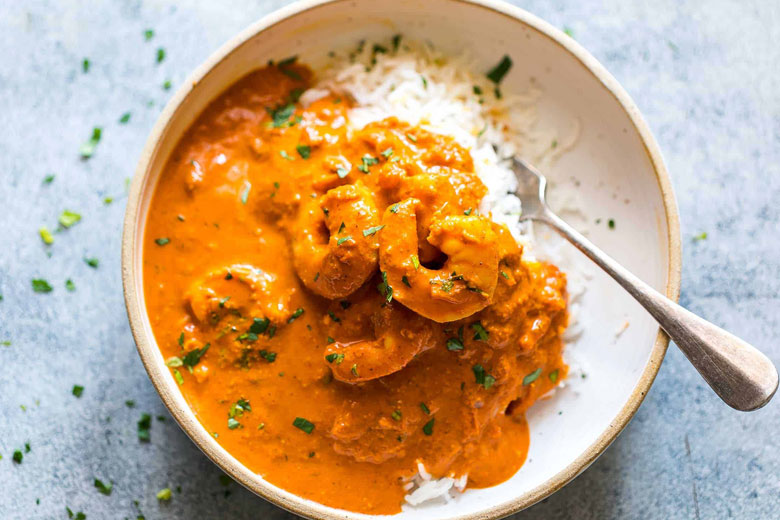 Are you prepared for an excellent dish prepared with local spices of Andaman? If your answer is yes, then a creamy coconut milk curry will undoubtedly add zing to your whole eating experience. It is a subtle yet highly flavored curry with an authentic taste. It tastes best when served with rice.
7. Barbeque Food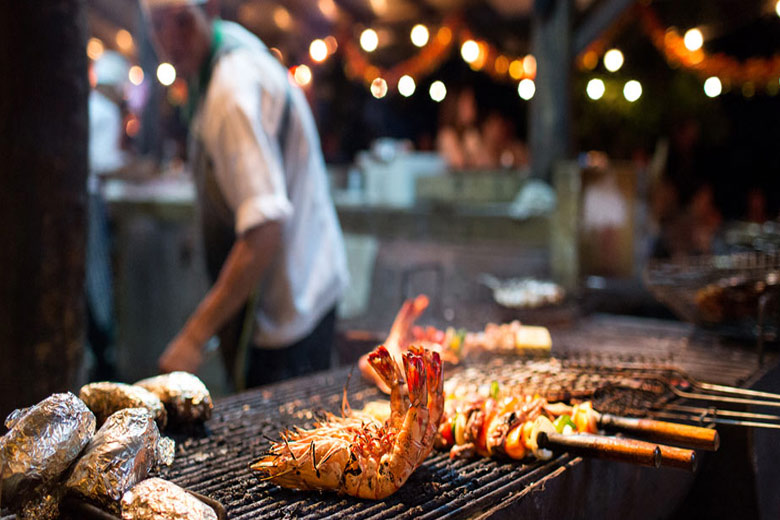 Since Andaman is an island, Barbeque food is outstanding and you definitely cannot give it a miss. Freshly caught fishes from the sea are barbequed which includes Sardines, Mackerels, Crab, and King Prawn. You can relish it from anywhere in the locale including from the top of the island or outdoor sightseeing or in the middle of the forests or even in the center of the sea.
Must Read:- Scuba Diving in Andaman and Nicobar Islands
Please Try This Sea Foods If You Like
1. Lobster
2. Khadi Crabs
3. Prawns
4. Tandoori Fish
5. Squid Fry
10 Best Restaurants in Andaman 2019
Full Moon Cafe
Annapurna Restaurant
New Lighthouse Restaurant
The Bayview at Sinclairs Bay view Port Blair
Amaya Lounge Bar
Bonova Cafe And Pub
Mandalay Restaurant
Restaurant at Barefoot At Havelock
Fat Martin Cafe
Anju Coco