Sri Lanka is very rich when it comes to the species reserve of both flora and fauna. With the tropical climate surrounding, there are a lot of species that are conserved in the national parks of Sri Lanka. There are about 123 species of mammals that inhabit in the Sri Lankan wildlife reserves with many of them being rare and endangered like, monkeys, Slender Loris, Civets, Bats, etc. The reptiles make up to 180 vivid species followed by 122 different amphibians, and so on.
Wildlife National Park in Sri Lanka
Sri Lnaka Tour Packages
Pricing and Itinerary
Special Sri Lanka Family Tour
Holiday To Exotic Sri Lanka
Amazing Sri Lanka Holiday Package
Sri Lanka Itinerary for 5 Days
---
5 Best National Parks in Sri Lanka
1. Yala National Park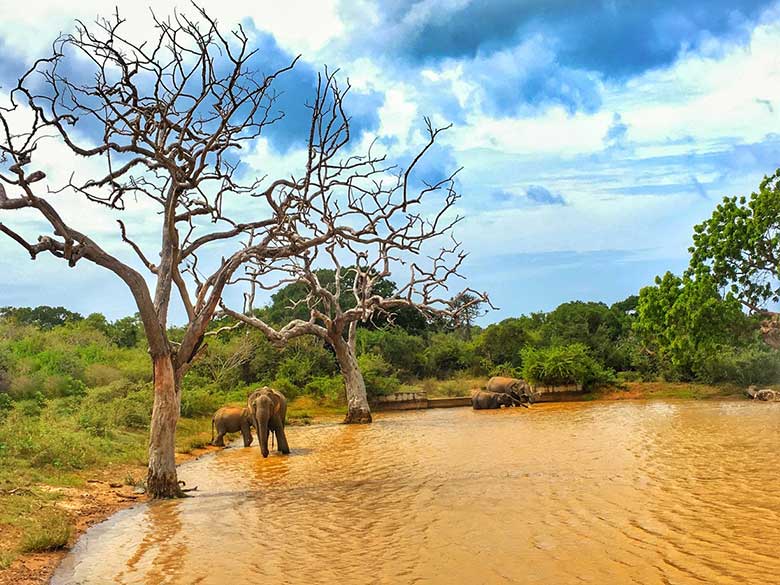 Yala National Park is known as the second largest national park in Sri Lanka that is situated in the Southeast region with Indian Ocean at the backdrop. It is spread across an area of 378 sq. km amidst which there are six national parks and three wildlife sanctuaries with species like Sri Lankan Sloth Bears, the Slender Loris, the Golden Palm Civet, and birds like the Sri Lanka Grey Hornbill, the Crimson fronted Barbet, Eurasian Spoonbill, etc.
Book 5 Days Sri Lanka Tour Itinerary
Best for: Leopards – the park hosts around 30, a few of which are fairly bold for this normally secretive cat.
Drive time from Colombo: 6 hrs.
What's nearby? Top-class surfing at Arugam Bay.
2. Udawalawe National Park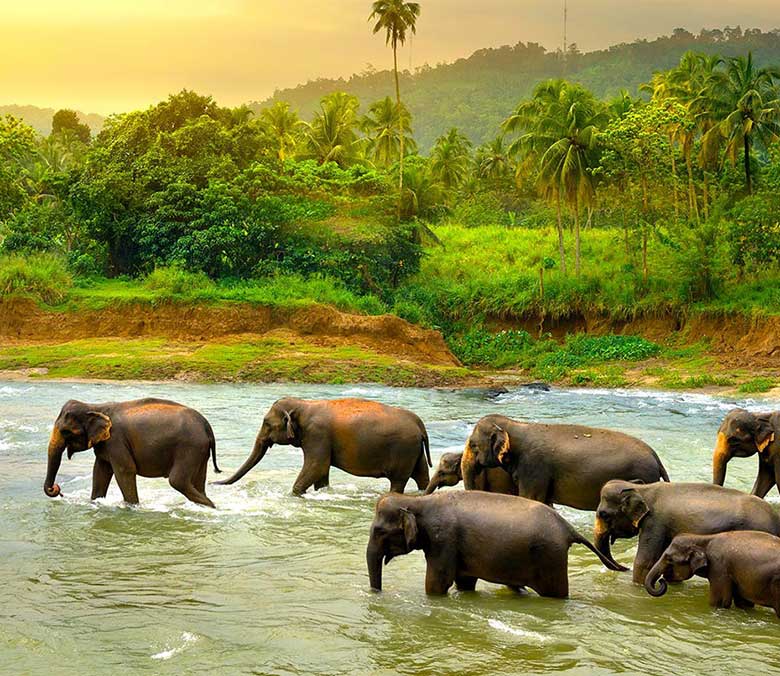 Udawalawe Reservoir was built over the Walawe River and all the animals were transferred to the Udawalawe National Park which lies in between Sabaragamuwa and Uva that is spread across an area of 120 sq. km including wild animals,  grasslands, scrublands, and forests.
Best for: Wild elephants – there are around 500 in the park.
Drive time from Colombo: Four hrs
What's nearby? Tea-plantation-covered hills.
3. Wasgamuwa National Park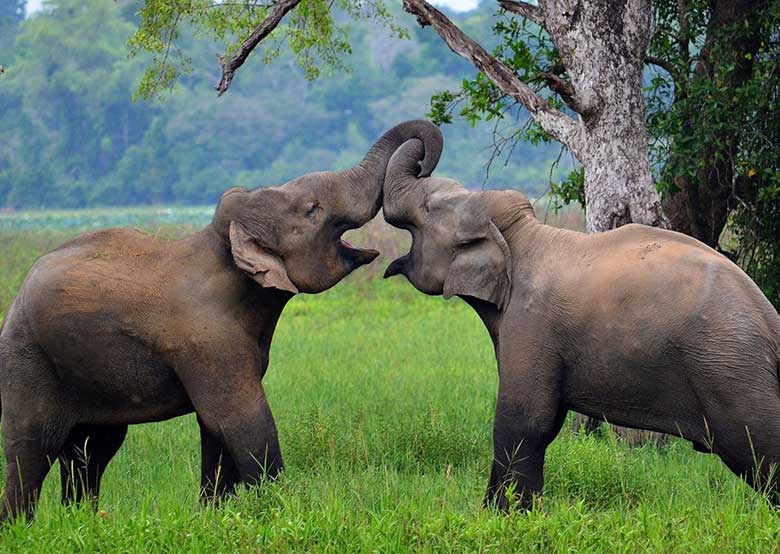 Wasgamuwa National Park is in the Matale District of Sri Lanka was built in the year 1984 that is located at a dry zone receiving scanty rainfall with both forests and scrubland. It is also the home to Asian elephants, the purple-faced langur, and the toque macaque along with rare sightings of the Sri Lankan Sloth Bear, and leopards.
Suggested Read:- Foods of Sri Lanka
Best for: Elephants – 150 eat the park's scrub.
Driving time from Colombo: 5 hrs
What's nearby? The remarkable, Buddha-packed caves of Dambulla.
4. Minneriya National Park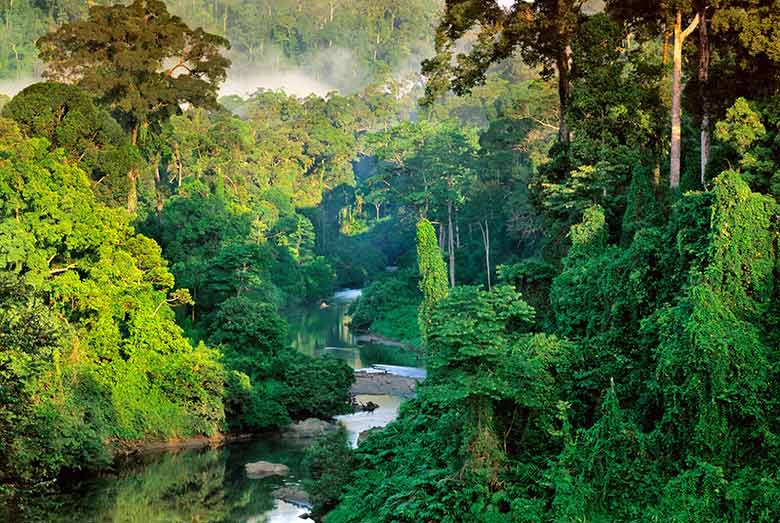 Minneriya National Park and the Kaudulla National Park that are adjacent to each other and house herds of elephants with Minneriya Tank in the former and Yoda Ela River flowing through the latter. You will love the natural ecstasy if you are a nature lover and further can explore more.
Suggested Read:- Packing Tips for Sri Lanka
5. Wilpattu National Park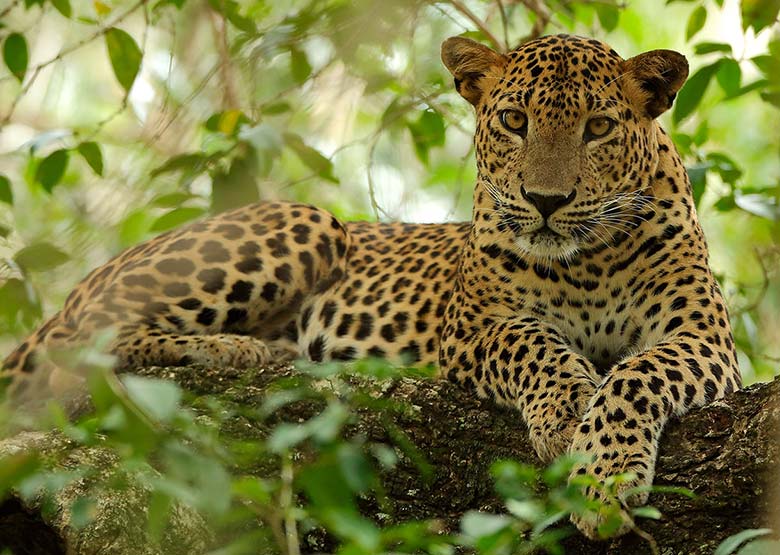 Wilpattu National Park is known as the oldest and most prominently visited national park in Sri Lanka that is famous for all its beautiful and enchanting lakes which are 60 in total along with some tanks spread across an area of 1317 sq. km, located in the northwest coast of the country.
Best for: Sightings of the elusive sloth bear.
Driving time from Colombo: 4 hours
What's nearby? The sacred 2,000-year-old bodhi tree amid the monuments of the old city of Anuradhapura.
Don't miss:
The Elephant Gathering at Minneriya National Park (June – September)
Otters and Sambar Deer at Horton Plains National Park
Seeing a leopard at Yala National Pak
Large herds of elephants at Uda Walawe National Park
Watching sloth bear in Wilpattu National Park
Meeting the monkey population of Polonnaruwa
For more information on wildlife in Sri Lanka and holiday packages contact Swan Tours or call 011 23415601.