Rajasthan – the land of kings; have a suitable name to the varied culture, color and also heritage beauty. Also known as the king's royal house, Rajasthan gets prettier with the introduction of winter. There are places to visit in Rajasthan in October & November that show off beneficial environs to discover and also lively celebrations to bask in the Rajputana grandeur. With sufficient attractions as well as interesting locations showing off pretty shades in winter, it's a luxury to walk around and explore Rajasthan in winter months.
The Beauty of Rajasthan in Starting of October to November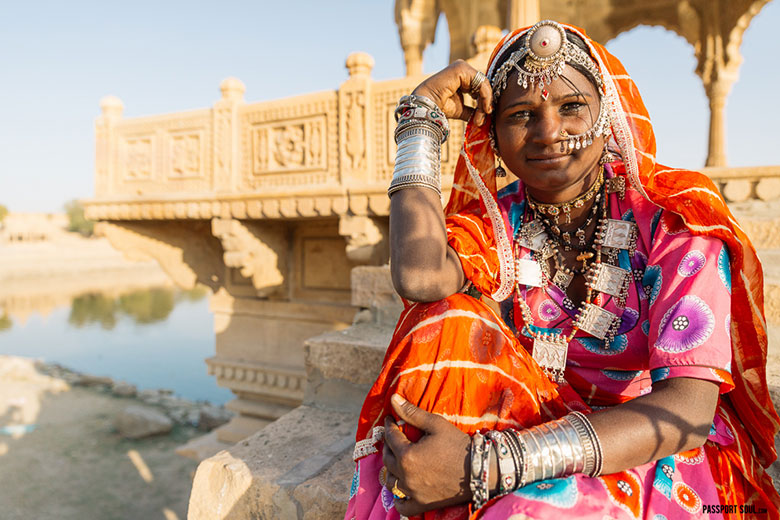 Rajasthan is indeed a royal chest that holds greatest of treasures spread out across enthralling landscapes. October to November marks the peak season for Rajasthan tourist activities. With monsoon completely out of the picture and also a month void to avoid surprise monsoon, October comes with advent elegance and also is the best time to see Rajasthan. During this season the temperature level between 10 degrees and 27 degrees Celsius. This positive climate allows travelers to explore the destinations of the state and enjoy various activities comfortable.
---
Rajasthan Tour Packages
Pricing and Itinerary
Rajasthan Honeymoon Packages
Jodhpur Jaisalmer Tour Package
Rajasthan with Agra Tour Package
Best of Rajasthan Tour Packages
---
Also, this is the time to see the green as well as the colorful side of Rajasthan. The locations around the Aravallis(Mount Abu) – the oldest fold mountain hill in the world – go to their best in October – December. You can see haze as well as fog as you walk the tracks in the Aravallis. Migratory birds also make their way to Rajasthan's Keoladeo National park in winter months, thus making it a pleasure for nature lovers and also photography enthusiasts.
Book Rajasthan travel packages with Swan Tours at best price
Places to Visit in Rajasthan in October to November 2019 / 20
Rajasthan is a state best known for its deserts in India. As well as this is why this royal state presented extreme weather conditions throughout the day. It is typically blazing hot during the daytime and also the temperatures drop to freezing cold in the night. This is the significance of the experience of spending time in Rajasthan. As well as when it comes the winter month of October & November, Rajasthan becomes much more exciting as a holiday destination. If you are planning to have an extensive tour for 5-10 days, Rajasthan is the place that you have to be going. Trust us, you will fall in love with the state, even more, when you see during the October to November months. Below are some of the best places to visit in Rajasthan in October and November 2019 which you cannot miss out on.
Places to Visit in Rajasthan in October
Here are some of the best places to visit in Rajasthan in October:
The tough yet inviting landscape of Rajasthan is something worth exploring! From the red sands to the blue of royalty, from the pink cities to the amber sunsets, from the colorful disorderly streets to the serenity of the sands, this 'King's royal house' is genuinely worth the money and also time! As winter is at our doorstep, let's take a look at destinations to see in Rajasthan during winter months. These are the best places to visit in Rajasthan in October for a delighting in winter vacation.
#1. Jaipur – The Pink City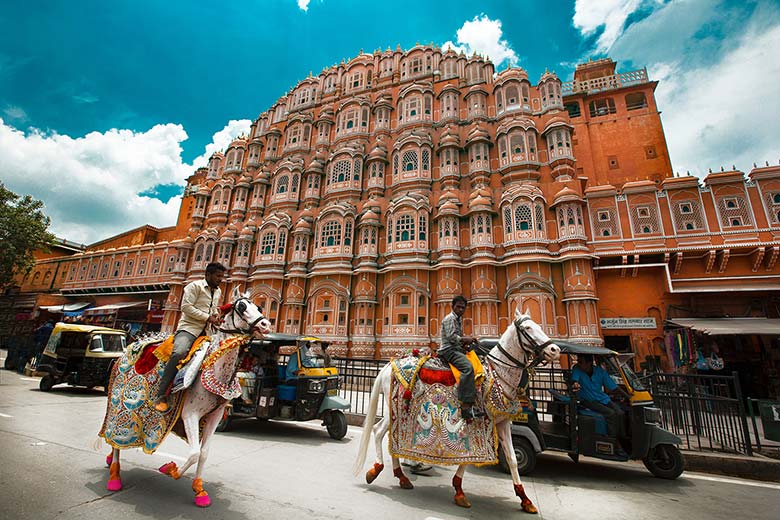 Rajasthan's attractive Pink City Jaipur was the garrison of a clan of leaders whose three hill forts and collection of royal palaces in the city are important tourist attractions. Popular globally for its colored treasures, the capital city of Rajasthan combines the attraction of its old history with all the advantages of a metropolis. Jaipur is filled to the brim with busy local bazaars where you can shop for local handicrafts as well as trinkets to your heart's content. Jaipur is also very well known for its local food and also the most famous meals include the Ghewar, Pyaaz Kachori and also Dal Baati Churma.
Famous Sightseeing in Jaipur
Amber Palace
City Palace
Jantar Mantar
Hawa Mahal
Jal Mahal
Nahargarh Fort
#2. Alwar – Gateway City of Rajasthan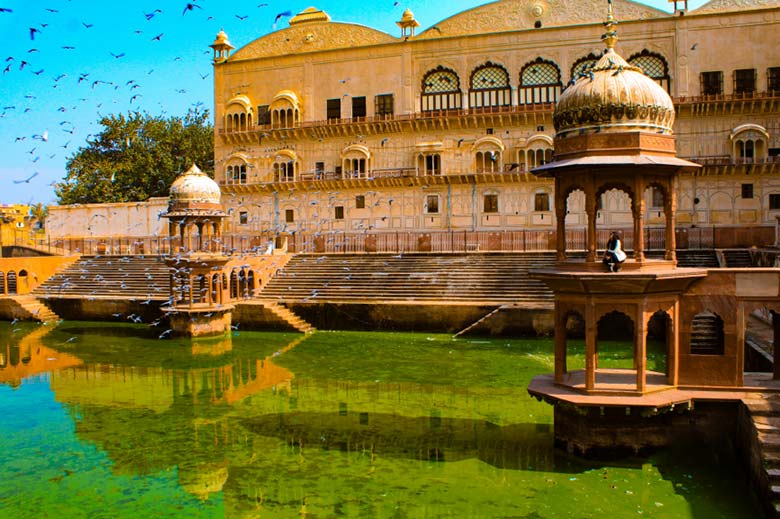 Alwar is one of the most frequented tourist locations in Rajasthan. Alwar is located in between little hills of Aravali range and also has excellent historical importance. It was founded in 1049 by Maharaja Alaghraj. A Rajput state for a very long time, Alwar at some point fell into the hands of Delhi Sultans in early 13th centuries. Alwar is famous for beautiful lakes, grand royal palaces, magnificent temples as well as towering forts.
Famous Sightseeing in Alwar
Bala Qila
Bhangarh Fort
Alwar City Palace
Neemrana Fort
Sariska Tiger Reserve
Vijay Mandir Palace
#3. Jaisalmer – The Golden City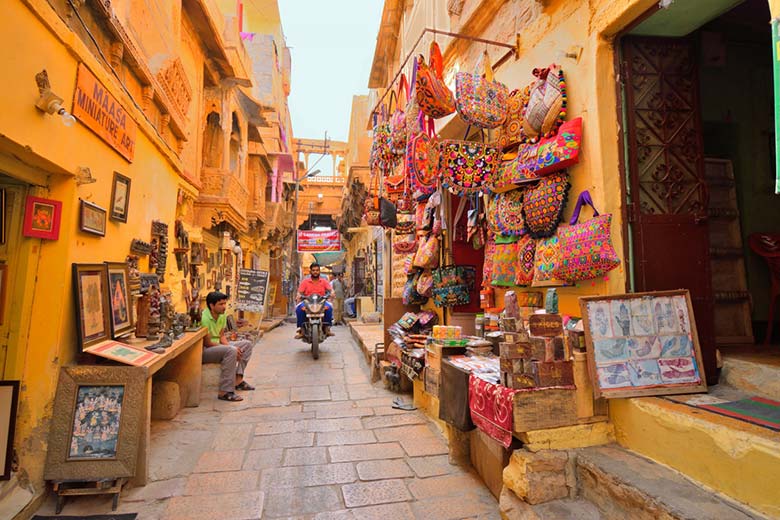 Welcome to the land of regal forts, opulent palaces, and stunning havelis. Spread out on a small patch of land bordered by the Thar Desert is the city of Jaisalmer. Jaisalmer is one of the most visited places in Rajasthan in October throughout the peak visitor season that continues till February. As a city, Jaisalmer is pretty, picturesque as well as beautiful, and also merges well with the shades of the Thar, reflecting the color of the sands that border it on all sides.
Famous Sightseeing in Jaisalmer
Jaisalmer Fort
Salim Singh Ki Haveli
Jain Temples of Jaisalmer
Bada Bagh
Patwon Ki Haveli
Jaisalmer Government Museum
#4. Jodhpur – The Blue City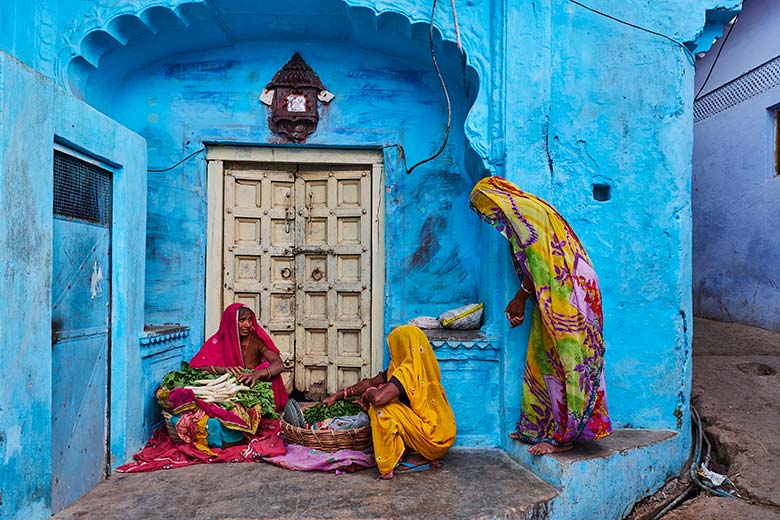 Jodhpur is a sunny city established versus a bright blue sky. A popular travel location in Rajasthan Jodhpur was previously the capital of the Marwar kingdom. A city grew outside the limits of the fort in olden times. A hub of history as well as architecture fans, Jodhpur tourist is booming day after day. For those, wanting to cherish the culture and tradition of Jodhpur can best prepare their holiday during the October for fairs & festivals like Marwar Festival, Jodhpur International Desert Kite Festival, and Nagaur Fair.
Famous Sightseeing in Jodhpur
Mehrangarh Fort
Umaid Bhawan Palace
Jaswant Thada
Sheesh Mahal
Chand Baori
Moti Mahal
#5. Pushkar – The Town of Fairs & Festivities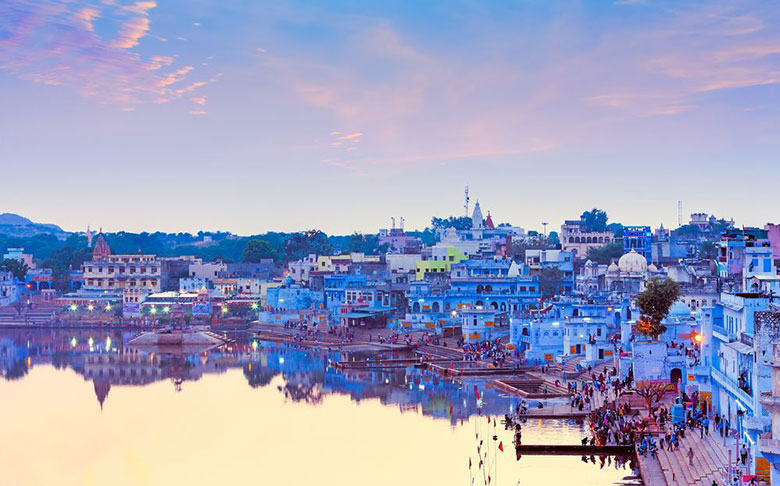 Pushkar is a vital center of pilgrimage for Hindus. The location has a magnetic charm with 400 holy places that are blue white and a variety of bathing ghats. The house of the only temple dedicated to Lord Brahma worldwide, it is just one of the ultimate pilgrimages for Hindus to attain magnificent spiritual happiness. This is just one of extremely couple of places in Rajasthan you would find which isn't famous due to a fort. Finest time to see Pushkar is during the months of October – November. This is the time when the time Pushkar Camel Fair comes to town, and also the climate is better during these months.
Famous Sightseeing in Pushkar
Pushkar Lake
Brahma Temple
Gurudwara Singh Sabha
Man Mahal
Savitri Mata Temple
Varaha Temple
#6. Nagaur – The Medieval City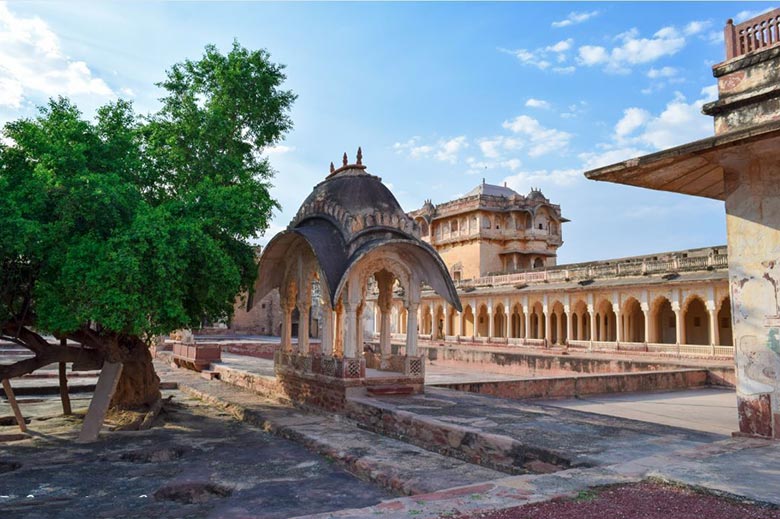 Nagaur is a historic city situated in the state of Rajasthan. It was started by the Naga Kshatriyas. The city acts as the headquarter of the Nagaur District. It lies between the popular traveler locations, Bikaner and also Jodhpur. Below you can see the most interesting view of the red chilies which are being dried in open fields. Nagaur also experienced the valour of Great Rao Amar Singh Rathore who challenged the mighty Mughal Empire. The large old Fort has numerous remarkable stories of bravery of the once leaders of the states.
Famous Sightseeing in Nagaur
Nagaur Fort
Rani Mahal
Saiji ka Tanka
Hadi Rani Mahal
Jain Glass Temple
Tarkeen Dargah
Places to Visit in Rajasthan in November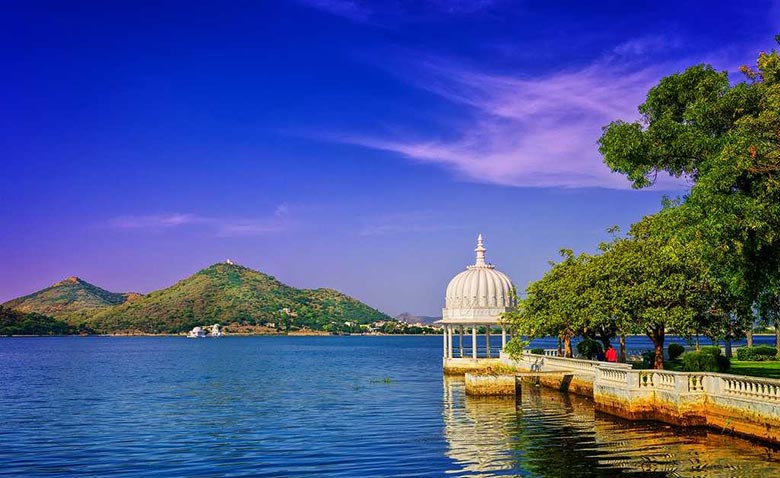 Here are the Top Places to Visit in Rajasthan in November
Rising above the popular places to visit in Rajasthan in October, Now right here's a list of best places to visit in Rajasthan in November, that work as ideal vacations to embrace the winter chills with open arms.
#7. Pali – The Industrial City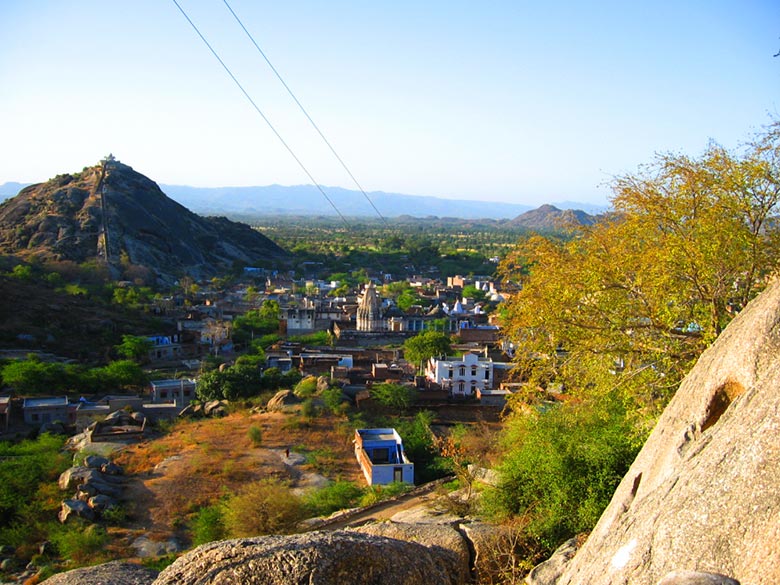 Famously known as the industrial city, Pali has made waves in Rajasthan because of the early times. The city from centuries has actually been a center for merchant activities. Snuggled on the relaxing banks of Bandi River, Pali is a historic town in Marwar region of Rajasthan. The city is also known for its many 'Baoris' which steps are with wells having intricate as well as artistic designs in each artistic.
Famous Sightseeing in Pali
Ranakpur Jain Temples
Parshuram Mahadev Temple
Jawai Dam
Nimbo Ka Nath Temple
Sun Temple
Samand Lake
#8. Udaipur – The City of Lakes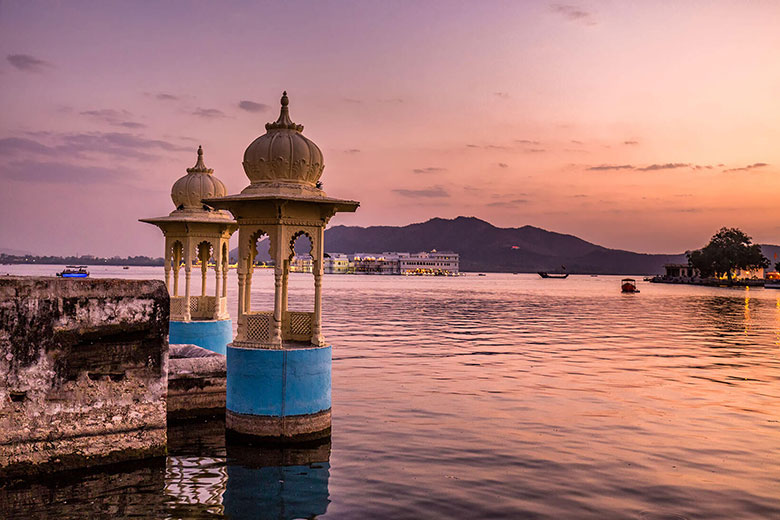 Udaipur, also known to as the City of Lakes, is the crown gem of the state of Rajasthan. It is surrounded by the attractive Aravalli Hills in all directions, making this city as beautiful as it is. This 'Venice of the East' has a wealth of all-natural beauty, mesmerizing temples and also spectacular architecture that makes it a must-visit destination in India. The city is also house to the second biggest man-made sweet water lake, as well as has among one of the most exotic boutique hotels in India.
Famous Sightseeing in Udaipur
Udaipur City Palace
Haldighati
Jag Mandir
Saheliyon Ki Bari
Fateh Sagar Lake
Lake Pichola
#9. Bikaner – The Camel Country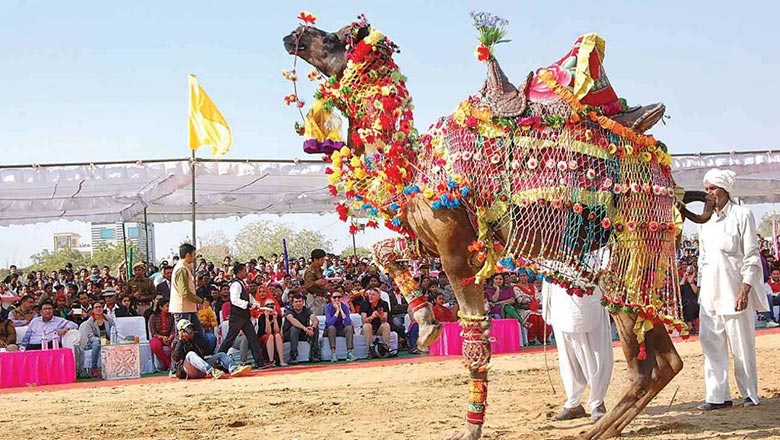 Bikaner is one of the most gorgeous and traditionally substantial cities of Rajasthan. Bikaner is a cultural paradise and also a tourist's haven. This city will hold you captive in its forts, fascinate you with its picturesque beauty, as well as astonish you with its glorious past. The city is well appreciated for its old temples, continues to be of Harappan culture, massive forts, palaces and far more. You will also find the elaborate architecture and buildings standing alone from the 16th-century.
Famous Sightseeing in Bikaner
Junagarh Fort
Lalgarh Palace & Museum
Karni Mata Temple
Laxmi Niwas Palace
Gajner Palace
National Research Centre On Camel
#10. Mount Abu – Hill Station of Rajasthan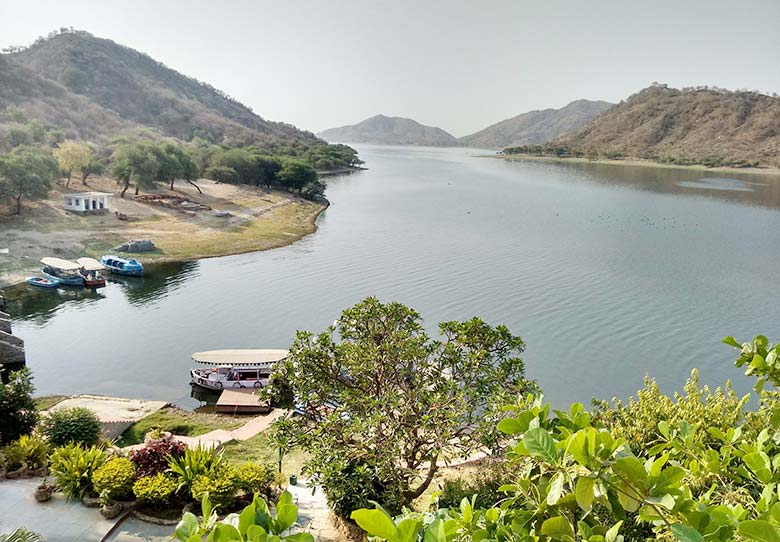 In a large stretch of desert and also dry spell rode plains of Rajasthan, Mount Abu, the state's only hill station stands at a height of 1722 meters above sea level, as well as is welcomed by rich eco-friendly hills of the Aravalli range. It lies on the Aravalli Chain of mountains at the boundary of Rajasthan as well as Gujarat and is considered a wonderful area for the trip, apart from being a significant traveler attraction courtesy its area and all-natural splendor. Covered in vast stretches of green forests, calm lakes, as well as gushing waterfalls, this region allows you to revel amidst breathtaking vistas, all the time.
Famous Sightseeing in Mount Abu
Nakki Lake
Guru Shikhar Peak
Dilwara Jain Temple
Mount Abu Wildlife Sanctuary
Sunset Point
Achalgarh Fort
#11. Chittorgarh – The Land of India's Best Fort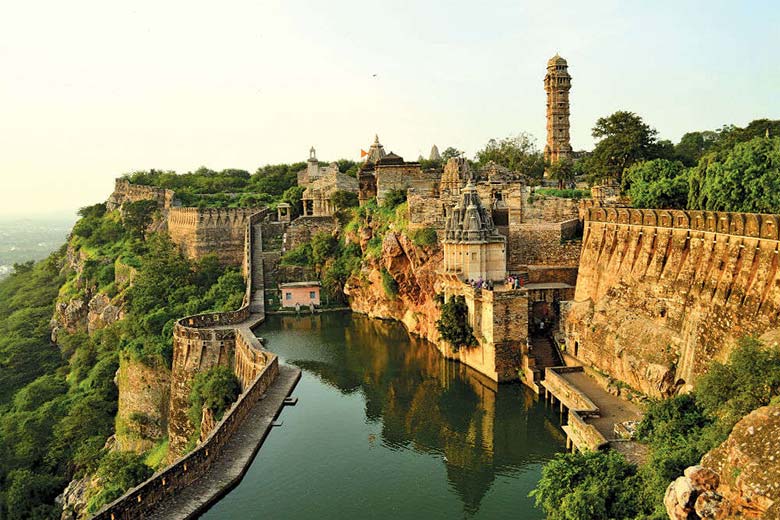 Situated at the southeastern corners of Rajasthan, Chittorgarh is a database of ancient buildings, rich heritage as well as evergreen folklore boasting of its royal splendor. The tale of Chittorgarh is a saga of valor, tenacity as well as sacrifice. Chittorgarh (also Chittaurgarh) was sacked 3 times and also its defenders had to make the supreme sacrifice. Chittorgarh is named after its most imposing structure, the Chittorgarh Fort which stands atop a 180-meter high hill and also is spread throughout 700 acres. The city stands strewn with monuments and also battlements as proof of the blood and also gore that it experienced in medieval times.
Famous Sightseeing in Chittorgarh
Chittorgarh Fort
Rani Padmini's Palace
Vijay Stambh
Fateh Prakash Palace
Meera Temple
Bassi Wildlife Sanctuary
#12. Ajmer – A Gem in the Lap of Aravali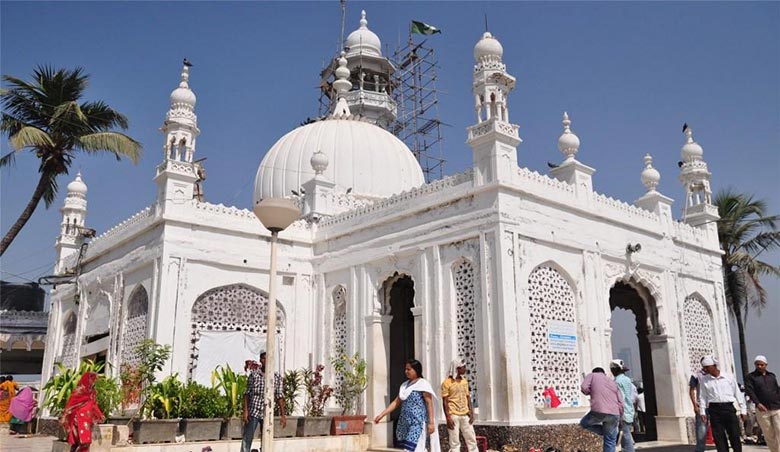 Ajmer, located in the Ajmer District of Rajasthan is the 5th largest city of the state, and also is located at a distance of 135 kilometers from the capital city of Jaipur. The city of Ajmer gets its name from "Ajay Meru", which can be about translated as "invincible hill". Home to a number of tourist areas, Ajmer can be the best representation of the variety of the Indian representation and also values, and shows an ideal blend of religion, community, culture, etc., existing side-by-side and also thriving in harmony. As well as some spectacular examples of primitive Muslim building and construction located, Ajmer is also a remarkable town for the Jain religion, possessing an astonishing golden Jain temple.
Famous Sightseeing in Ajmer
Ajmer Sharif Dargah
Soniji Ki Nasiyan
Nareli Jain Temple
Gateway of Taragarh Fort
Kishangarh Fort
Prithvi Raj Smarak
Rajasthan is the royal state, and absolutely, one of the most visited tourist places in India from October to November. So, if you still have not decided regarding where must you be headed this winter, give Royal Rajasthan a chance. Right here, in the land of kingdoms, time will just fly.