Shimla Travel Guide:
State: Himachal Pradesh
District: Shimla
Named for: Hindu goddess Shyamala Devi
Population: 1.7 lakhs (2011)
Famous Food: Channa Madra, Rice, Chicken, Dry Fruits
Famous Places to Visit in Shimla in Short 2 Days Trip
If you are thinking about the most beautiful places to visit in Shimla in 2 days, you have actually come to the best place. Snow covered mountains, spectacular lakes, enjoyable climate, as well as alluring greenery – Shimla gives you everything one can request. Popularly known as the queen of hill stations, the city and the places nearby never cease to amaze with their endearing beauty.
2 Days Tour in Shimla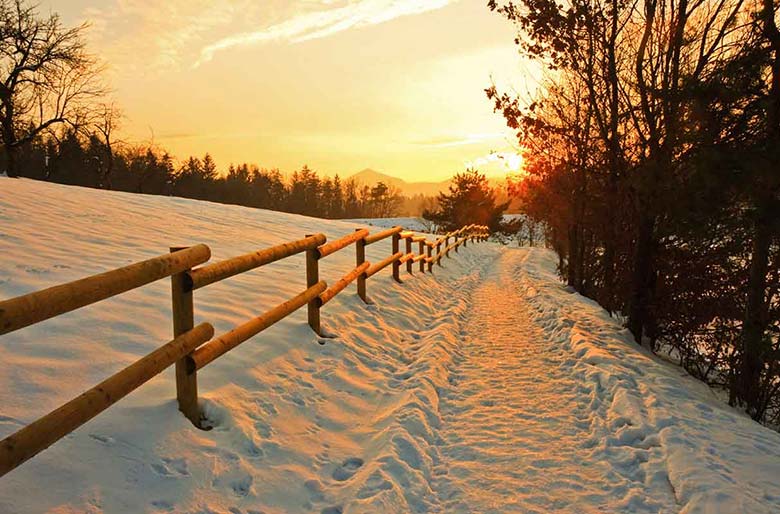 There are many beautiful places to visit in Shimla; one can conveniently mark the preferred destinations in Shimla, which can be explored quickly in a 2-days trip.
The land is full of opportunities for all the adventure junkies who are never satisfied with the thrill they get from regular life. For this reason, you need to pack your luggage as well as set out for Shimla on your next holiday.
---
Himachal Pradesh Tour Packages
Pricing and Itinerary
Shimla Manali Volvo Packages
Manali Dharamshala Tour Package
Shimla Manali Tour Package
---
Book Popular Shimla Packages with Swan Tours
| | |
| --- | --- |
| Best Goa Tour Packages | No. of Days |
| Shimla Tour Packages | 03 Days / 02 Nights |
| Shimla Honeymoon Packages | 04 Days / 03 Nights |
| Shimla Manali Tour Packages | 05 Days / 04 Nights |
| Shimla to Manali via Kinnaur Tour Packages | 05 Days / 04 Nights |
| Shimla Manali Honeymoon Packages | 8 Days / 7 Nights |
Book Now
Call – 8287 000 333
Listed here are some of the places in Shimla which you might find attractive.
First Day in Shimla
1. Jakhoo Hill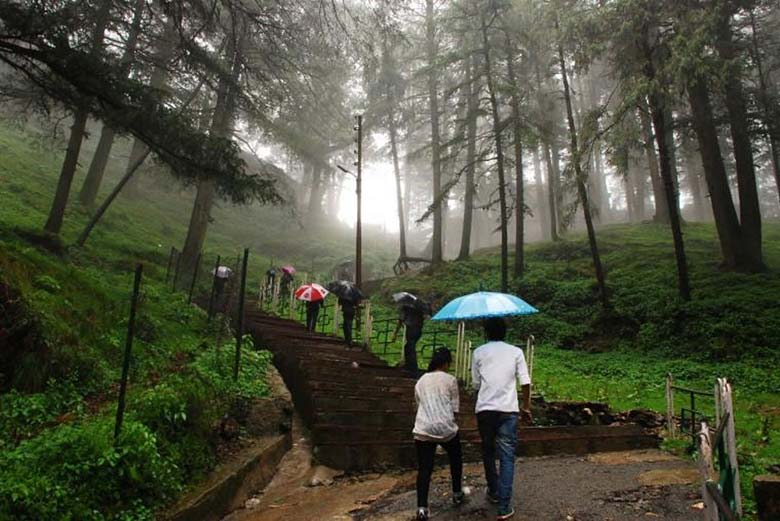 The highest point of the city is Jakhoo Hill Shimla that is covered with alpine trees. In fact the highest peak in the area, the Jakhoo temple is famous for its omnipresent deity – Lord Hanuman. Locals believes that monkey God relaxed atop the hill while he was flying to the Sanjeevani hills to discover the medication that can save Lord Lakshmana's life throughout the Ram-Ravana war.
Famous for: Photography, Scenery, and Serenity
Visiting Time: 6AM -11PM and 4PM- 8PM (subject to change according to temple rituals)
Visit Duration: 1-2 hours
2. The Ridge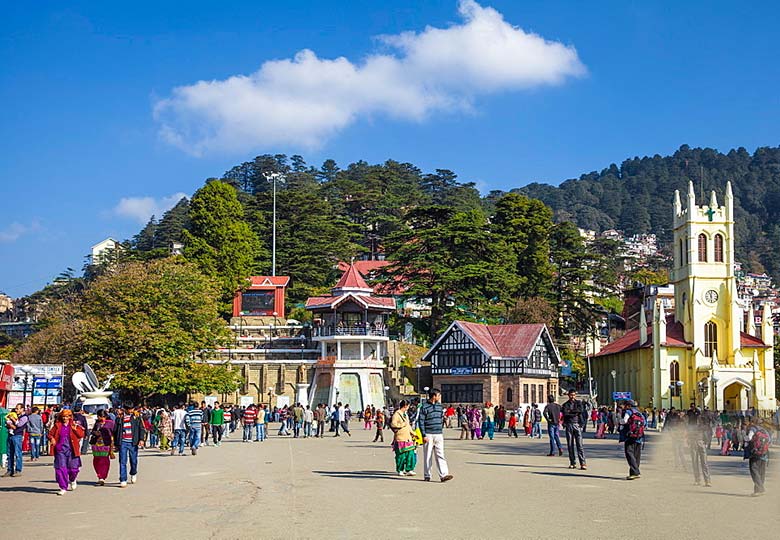 The Ridge road is a huge open space, situated in the center of Shimla, the capital city of Himachal Pradesh, India. The Ridge is the hub of all cultural activities of Shimla. It is situated along the Mall Road, which is the popular shopping mall of Shimla.
Famous For: Photography, Nature, Shopping
Duration: 3-4 Hours
Opening Timings: 8am to 6pm
Tickets: No Fees
3. Christ Church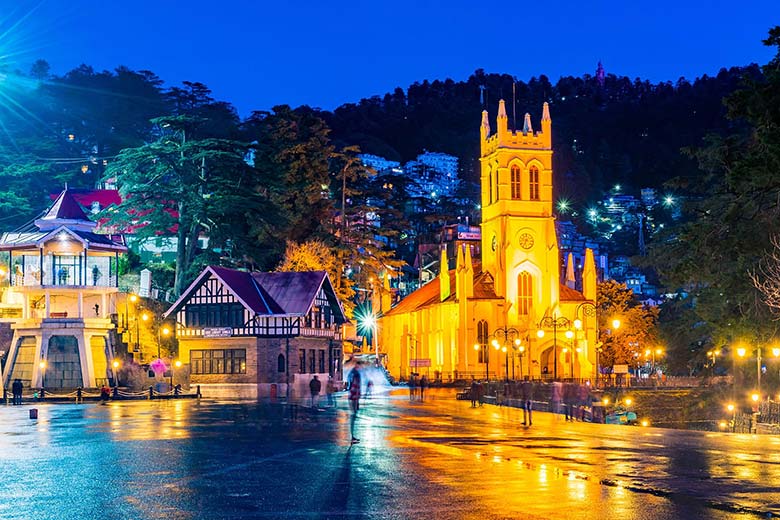 One the oldest churches in North India and also was built by the British in 1857 to offer the large Anglican British community in the area. The church, which took 11 long years to finish, today stands as a tip of the British colonization in India. There is something unique as well as interesting about the Christ Church that makes it the favourite destination of peoples of every age group. At night, the church literally glows when it is lighted up, while in winters, it dons the look of a magnificent castle.
Visiting Time: 8:00 am to 6:00 pm
Best For: Architecture and history
4. Kufri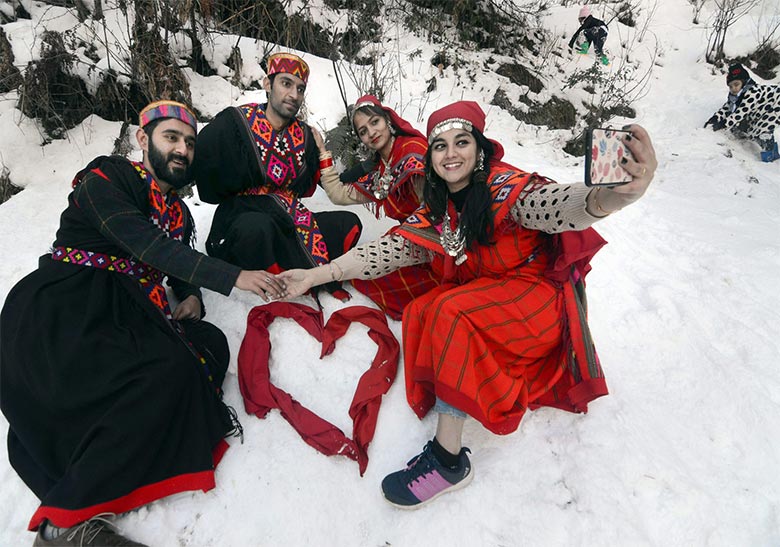 A beautiful charm, Kufri 13 Km far from Shimla, on national highway 22 is an exotic place to visit for hill station lovers who like less of crowd. It is also known for nature parks and also picnic spots. The name Kufri is derived from words kufr meaning "lake" in the local language. If you are into rides and adventure, Kufri Fun World fits the bill. It is an amusement park having a number of enjoyable rides for the kids.        This park also features the world's highest go – kart tract – which obviously includes the adults as well.
Suggested Read :- 8 Delicious foods of Shimla to Try on Your Next Trip
Famous For: Honeymoon, Snow
Visiting hours: Sunrise to sunset
Best For: skiing and ice skating
5. The Mall Road, Shimla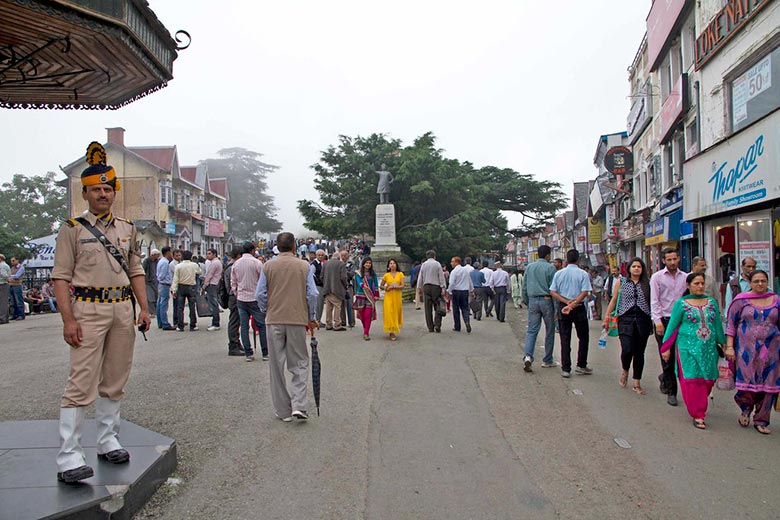 At a distance of 2 kilometres from Shimla Railway Station as well as 2 km from Shimla Old Bus Stand, Mall Road is the major road in Shimla. Located at the heart of the town, Located at the heart of the town, the Mall Road is one of the busiest commercial areas of Shimla.
Built by the British during the colonial rule in India, the Mall Road was constructed keeping in mind the traffic on this route. Entry of vehicles was banned though cycle rickshaws were allowed.
The Mall Road also has all major hotels, restaurants and recreation centers of Shimla. The Mall road teems with shops that offer woolen garments, well-known garments, handicraft items, pottery items, jewelry, books etc.
Famous For: Shopping, hotels, handcraft items
Second Day in Shimla
1. Kalibari Temple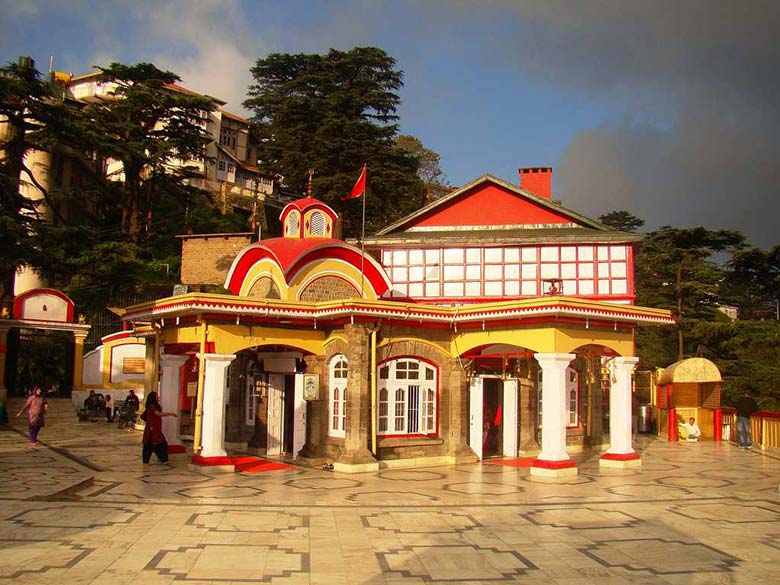 Kalibari temple is an old church worship to Goddess Kali. It was built in 1845 as well as is taken into consideration of immense spiritual value for the devotees. The temple place emanates a magnificent ambiance of the Siren as well as everybody seeing the holy place is bound to experience it.
Locals believe that Goddess Kali lived Jakhoo Hill which was the location of an ancient temple place that was later on relocated to Kali Bari by the British. Locals likewise understand Siren Goddess as Goddess Shyamala. The name of the city, Shimla, was derived from the Goddesses' name.
Best Time to Visit: October & May
2. Narkanda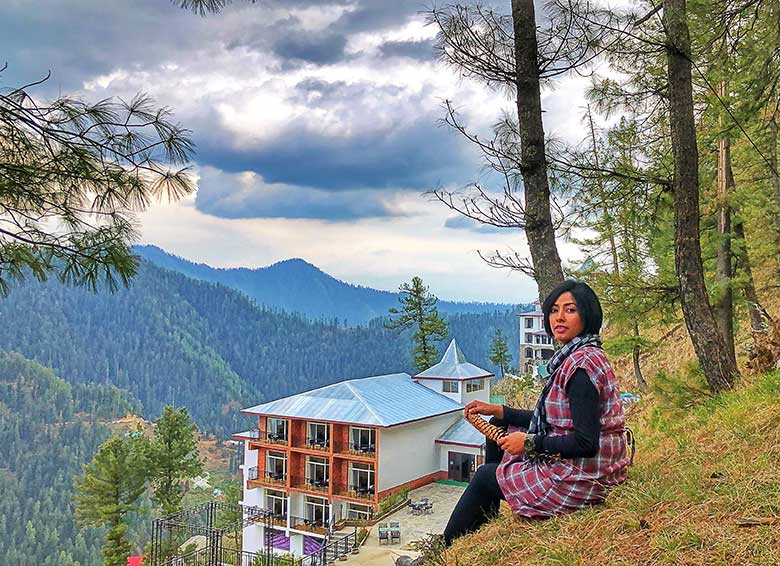 During the winter months, Narkanda turns into a white heaven, making it an ideal place for skiing. It is one of the key apple cultivation areas of Himachal Pradesh and is thus nothing more than a quaint and picturesque spot in the hills. At 11,000 feet, Hatu Peak is the highest point of Narkanda, where visitors most likely to catch stunning 360-degree sights of the valley and also its surrounding mountains.
Distance from Shimla: 63 km
When to visit: April, May, June
3. Summer Hills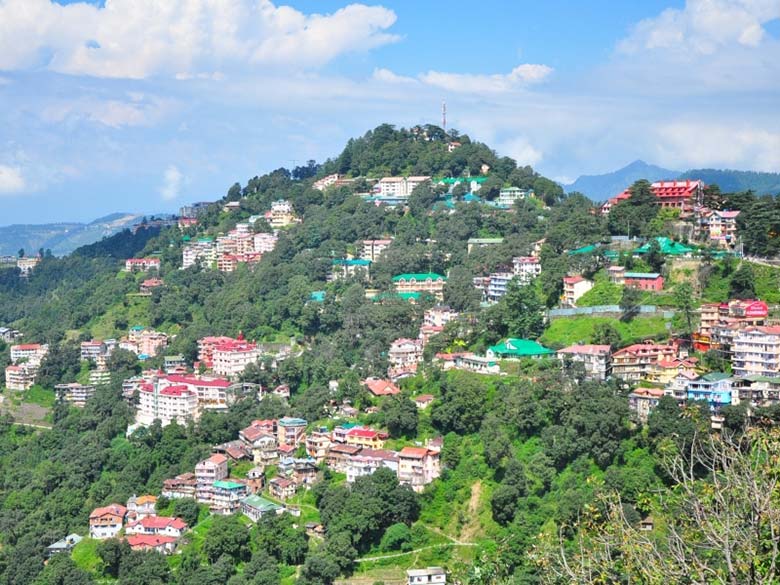 One of the best places to visit in Shimla is the summer hill – a stunning area located 5 kilometres from the famous ridge of Shimla. This hill is carpeted by rich greenery that offers spectacular views from the top. Summer hill is also a part of the 7 hills that make this getaway among the very best seeing locations in Shimla as well as its beauty makes sure to leave you overwhelmed.
Visiting Time: Sunrise to Sunset, sunrise is beautiful during summers
Best For: Trekking and nature walks
Entry Fees: No Entry Fees
Visit Duration: 1 to 2 Days
Best Hotels in Shimla for 2 Day Trip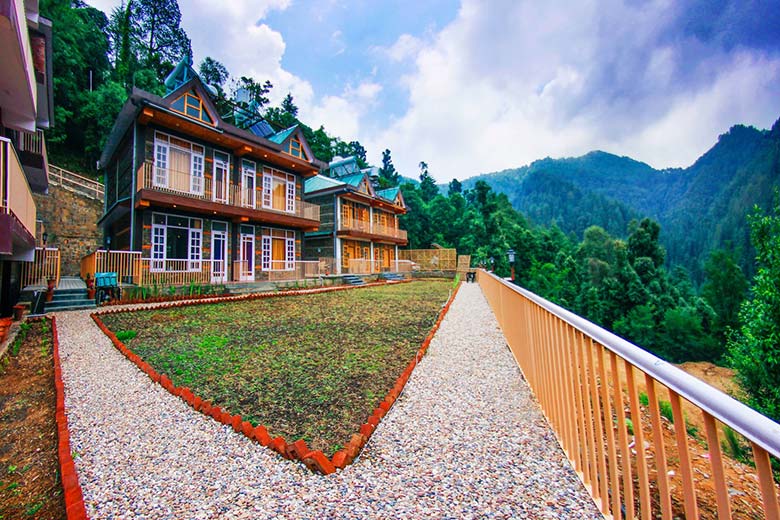 These are a few of the hotels added the past by our tourists to their Shimla itinerary of 2 days. Check out the hotels that suit you and also include them to your trip plan.
Clarkes Shimla
The Oberoi Cecil, Shimla
Kufri Holiday Resort Shimla
Koti Resort Naldehra Shimla
Is one day enough for Shimla?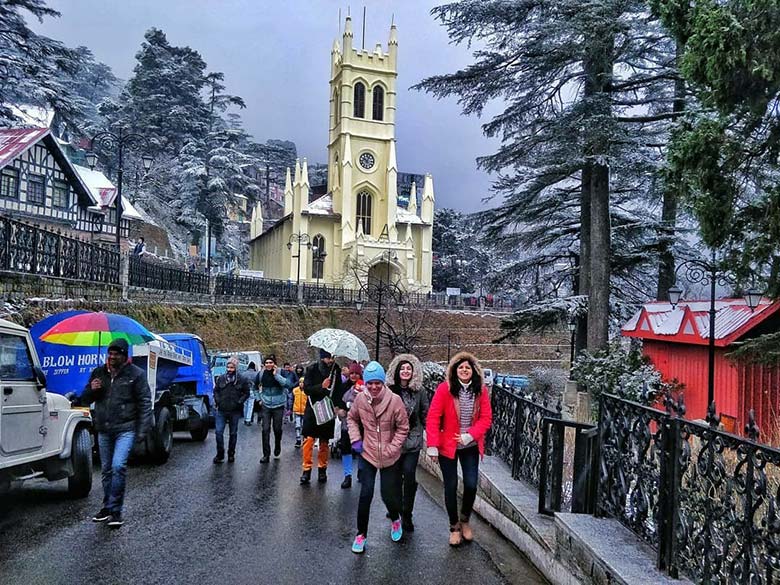 1 day is sufficient. Shimla is very small place and you just need one day to visit the places there. However 2 days stay will be comfortable if you are going up to Kufri. But Shimla is too much crowded with travelers.
For more information on places to visit in Shimla in 2 days and tour packages to Shimla contact Swan Tours or call 011 23415601.