There are innumerable festivals that are celebrated in the Capital state of India. Some of them have been mentioned below:
---
Delhi Tour Packages
Pricing and Itinerary
Delhi Tour Packages for Family
Magical Delhi Tour Package
Amazing Delhi Tour Package
Delhi Agra Jaipur Luxury Tours
Delhi to Haridwar Rishikesh Tour
Delhi Sightseeing Tour by Car
---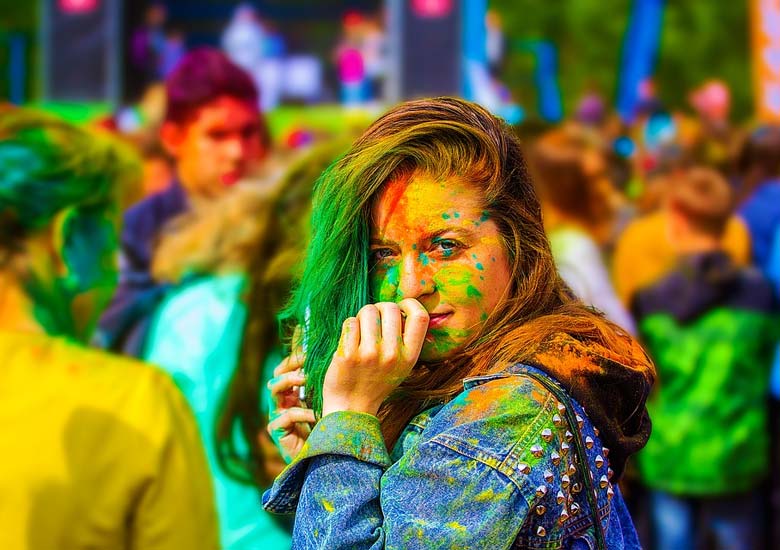 Diwali – Diwali is known as the festival of lights which is celebrated during the months of November to December in the homecoming of Lord Rama after 14 years of exile. Earthen lamps are lit, crackers and candles fill the city.
Eid – Eid is another mainly celebrated festival in Delhi which arrives two times a year is known by the names of Eid-Ul-Zuha and Eid-Ul-Fitr which hold huge relevance for the Islam community. On one hand goats are sacrificed and the meat gets distributed and on the other fast of Ramzan gets celebrated by offering prayers and gifts.
Holi – Holi is the festival of colors and brings delight in the lives when celebrated. The people of the city get dipped in powder and liquid colors and this is the day of the victory of good over evil that is the day when holika burnt herself on her attempt to burn baby Prahlad.
Navratri and Dussehra – This festival holds importance for the Hindu community which goes on for a tenure of 9 days and on each day Goddess Durga gets worshipped in all forms. People often fast and offer prayers, and on the ninth day little girls are invited at homes and offered food. On the tenth day, the demons that are 'Ravana', 'Kumbhakarana' and 'Meghnatha' are burnt.
Guru Nanak Jayanti – Guru Nanak Jayanti is celebrated on the occasion of the birth anniversary of Guru Nanak Dev who was the founder of the Sikh religion. It starts with the morning procession, shabad kirtan and also decoration with lights and candles followed by good food.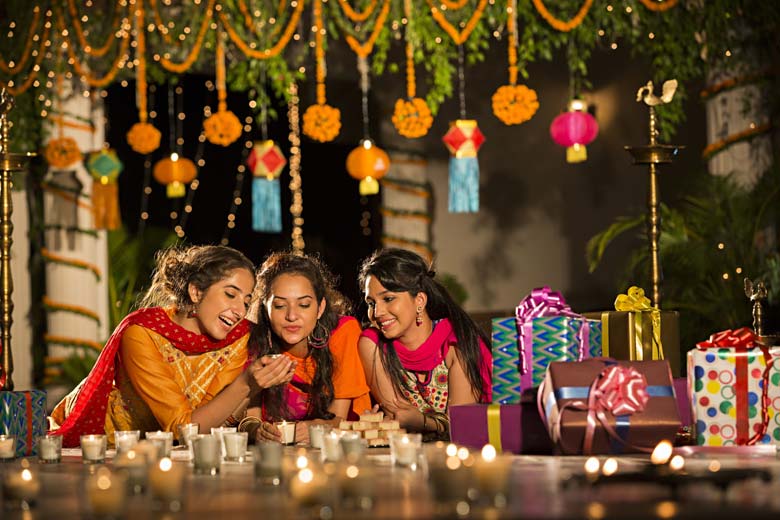 Diwali in DelhiLohri – Lohri is another festival that plays an important role for the Punjabis and Hindus in the month of January every year. Bonfire gets lit and people perform Bhangra and throw popcorns, groundnuts, sesame seeds etc in the fire and is celebrated with much joy.
Independence and Republic days – Independence and Republic days are observed as the national holidays when the country was freed from the shackles of the British colonial rule and the time when the Indian Constitution came into being. On the former, the National flag gets hoisted and on the latter, you will find armed forces marching on Rajpath and Vijaypath.
For more information on Festivals in Delhi and Delhi Sightseeing Tour by Car Contact Swan Tours one of the leading travel agents in India.