When a person comes to Delhi, the something on their mind is shopping to their heart's content in the many bazaars (markets) that Delhi features. There are crowds of designer shops and malls however there are different markets also that make shopping all the more amazing. Massive price discounts, wide varieties, and fashionable items are what these markets are beaming with. So wait no longer and go out shopping. We have made a checklist of things to buy in Delhi, India, so you do not lose out buying the must-haves for yourselves and your loved ones back home.
Book Tour Packages to Delhi with Swan Tours at best price
Typically Delhi – A Shopper's Paradise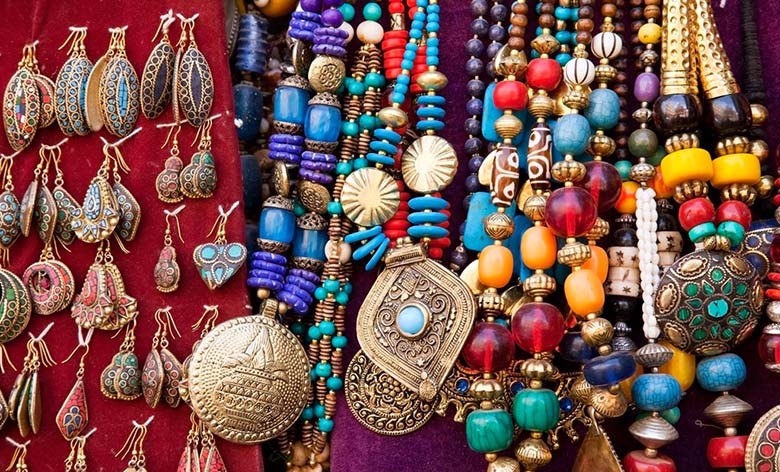 No requirement to travel the whole country to take a special piece of India back home. New Delhi's lanes and markets provide one of the most diverse things that represent the essence of India. Here, one can purchase almost anything from anywhere in India. Actually, it is fairly common for people from the adjoining states of Punjab as well as Haryana to head for the capital and also shop around for the day before heading back home. Our capital city is one of the most sought after shopper's paradise around the world. Shopping in this wonderful city has always been a spectacular experience to many vacationers and also if you are one amongst them, do not wait. From cultural art items like Madhubani paintings, beautiful items of textiles like Silk and also Khadi, to delicious edible items like Aachar, Mathri, and Masala Chai, there are lots of buying things in Delhi for you to bring as a souvenir for friends and family. So don't miss out on to grab these wonderful unique products when you visit Delhi!
Here is a Checklist of Some of the Most Effective Things to Buy in Delhi
01. Indian Spice Box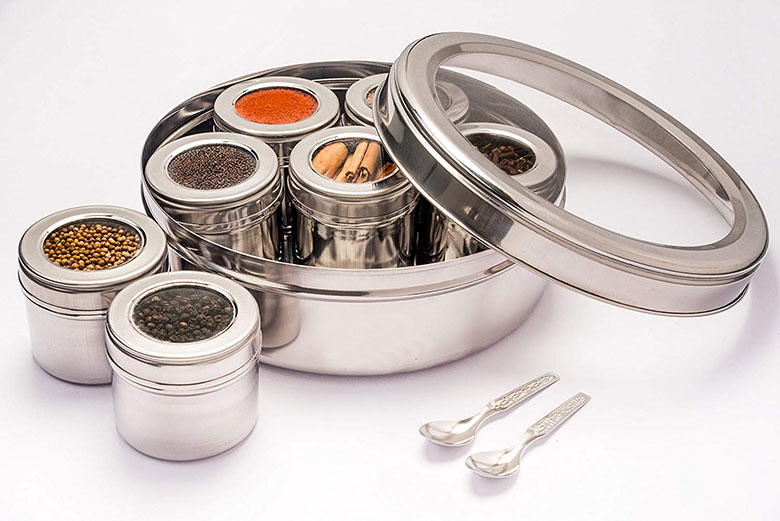 Delhi houses Asia's biggest wholesale spice market, boasting all type of spice known to man. Delhiites take fantastic pride in their spices and spices food, and also never go out without carrying some spices in their bag. Khari Baoli is constantly dynamic with people and the market is jam-packed with a huge selection of stores.
02. Embroidered Handbags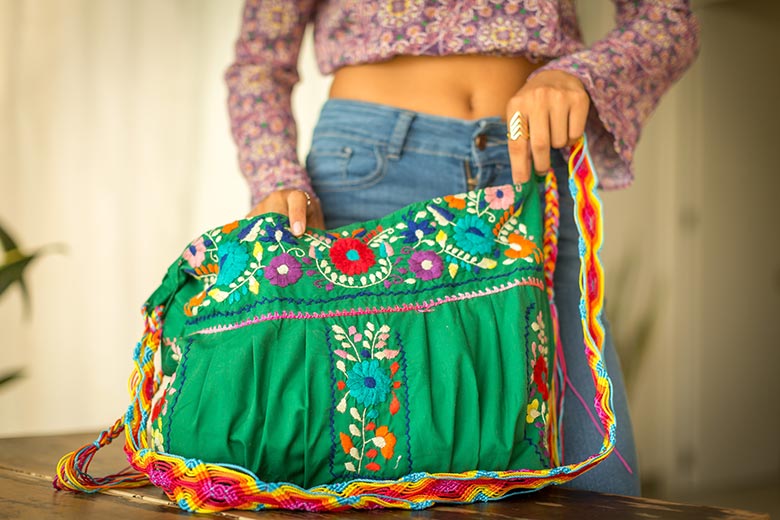 Delhi is a shopper's joy. When you do decide to visit to Delhi, don't forget to pick up embroidered designer clutches and also hand-bags. The craftsmen provide the Indian touch to these bags using genuine fine thread embroidery. To make it all jazzy, these artisans take advantage of beads, pearls, and laces to make sure that your bag shines through with and also stands apart in the crowd.
03. Madhubani Paintings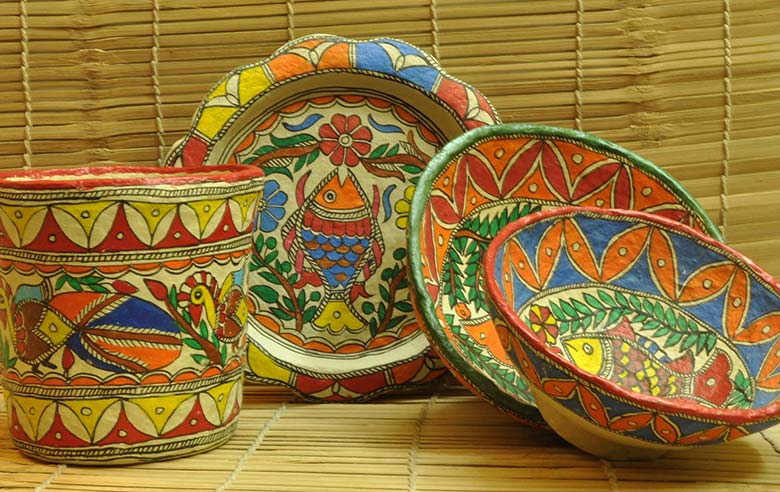 Stunning items of elaborate art, Madhubani paintings are an ideal way to decorate a house with Indian patterns, artwork and also colors. They are created with all type of stunning fabric colors which then get painted onto silk, cotton, floral and also all types of various fabrics. The drawings on these paintings are always all type of amazing aspects. They range in everything from Krishna, Ram, Shiva, Durga to all kind of Hindu themes and also animals.
04. Silver Handicraft
Delhi is famous for its local silversmiths, who expertise in silver art, like silver tea set, silver jewelry and also showpieces. There are a variety of locations in Delhi where you can pick different designs at reasonable rates. Available in a variety of designs, it is a much sought after accessory.
05. Meenakari & Kundan Jewellery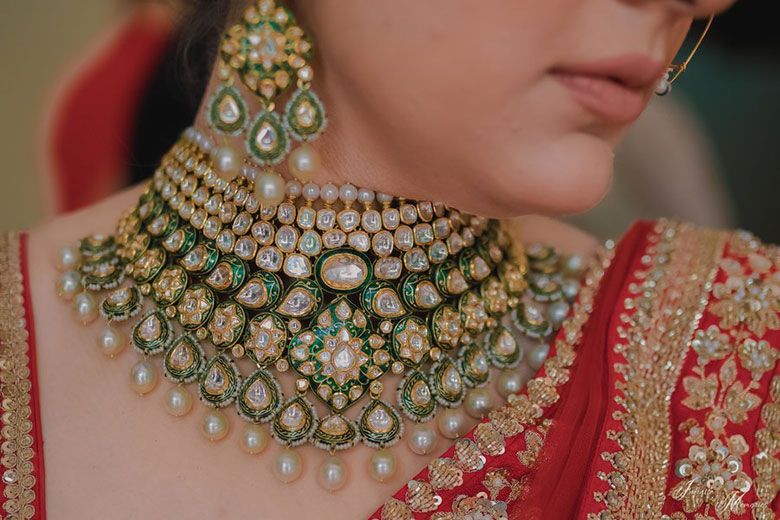 If you are a lover of precious jewelry as well as accessories then you will have an incredible time viewing all the Meenakari and Kundan jewelry in Delhi. There are unique, cool, fashionable as well as trendy pieces of jewelry, pendants, bracelets as well as rings for you to select from. Anyone that values fantastic designs and also that likes wearing unique pieces will be thrilled to be offered any one of these pieces.
Also Visit – Best Places to Visit Near Delhi
06. Aachar (Indian Pickle)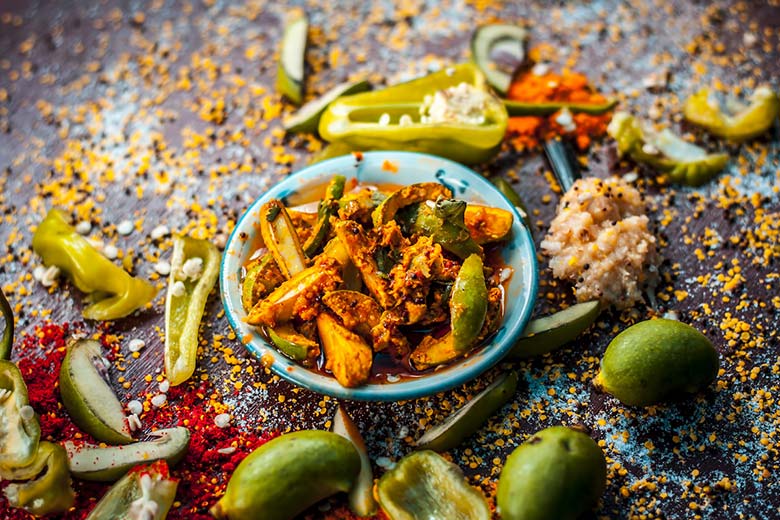 Achar maintains consistent visibility on the Indian table. Delhi offers for a range of aachar ranging from preserved fruits like mangos, lemons, limes as well as veggies brined in oil, salt, and also a spice. It is created with the use of preserved fruits. So bring home a couple of spicy or sweet pickles this time you return from Delhi.
07. Books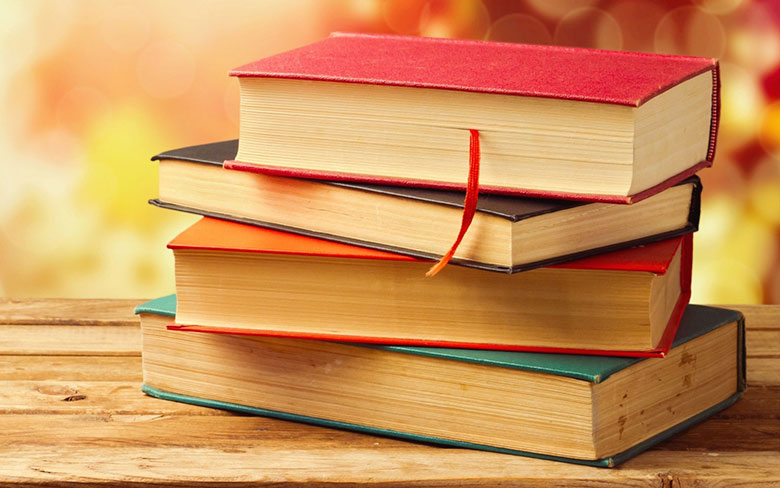 Delhi is like a treasure for book lovers because of the availability of used books in good shape and also at affordable prices. Some of these locations measure books utilizing a weighing scale. You can buy your favorite books from Dalrymple, Gandhi or Marquez- whatever you want they have all of it!
08. Silk Sarees
Made with intensive labor as well as brilliant handwork, silk saris are both a special item of Indian culture and luxurious souvenir to take back. Yet if you have to repossess something, choose the beautiful and light silk sarees that you can find perfectly in New Delhi. Producing items from this silk saree is an extremely labor-intensive process which takes vast amounts of manpower, time and energy.
09. Saree
Saree is the typical Indian attire and also it's said that a woman, no matter the age, always look ethereal in a saree. You will find sarees in all kind of materials ranging from cotton to georgette and chiffon to silk in any Indian market. One of the reasons sarees is so sought after by visitors to Delhi is because it's indigenous. They are considered auspicious as well as are so light to wear. Ask the store owner for Assamese, Banarasi, Paithani or Kanchipuram silk as well as choose from what you like.
10. Indian Tea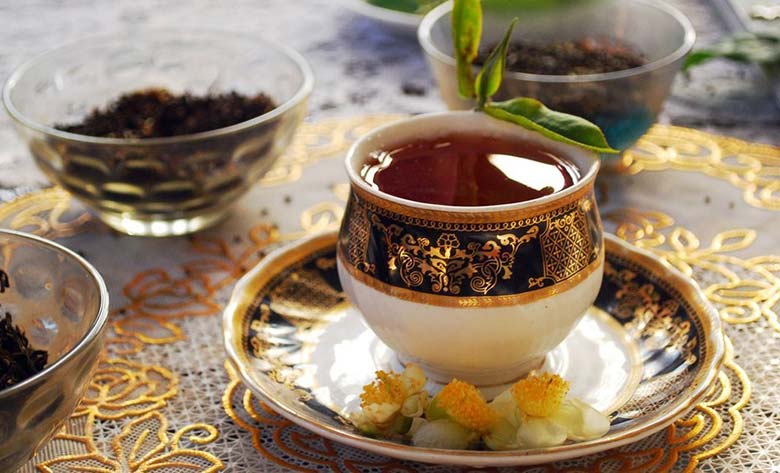 One reaches see tea or chai everywhere in Delhi, and also when in the area it is most likely you'll drink some famous version. There are some truly delicious and also traditional Indian teas offered throughout Delhi. The popular 'masala chai' is a must-try. So buy some to recreate the experience for your friends and family back at home.
11. Pashmina Shawl
Pashmina is an extravagant cashmere-wool. The fabrics made from it were first woven to perfection in Kashmir, in the type of shawls. Slowly people have actually begun using the same techniques and recreating these in other parts of the nation. Delhi, too, has a big market for Pashmina shawls and scarves. These are valued a little bit high but the material is so soft as well as charming that you have to have a minimum of one piece of it. It can also make for fantastic gifts for your special ladies back home, mom, wife, aunts, grandmothers, etc.
12. Handicraft Dibbis
Handicraft boxes in India are both popular and also beautiful. The inlay work, enamel paintwork, and pattern work lid boxes are cherished souvenirs that can be quickly discovered in Janpath Market.
13. Attar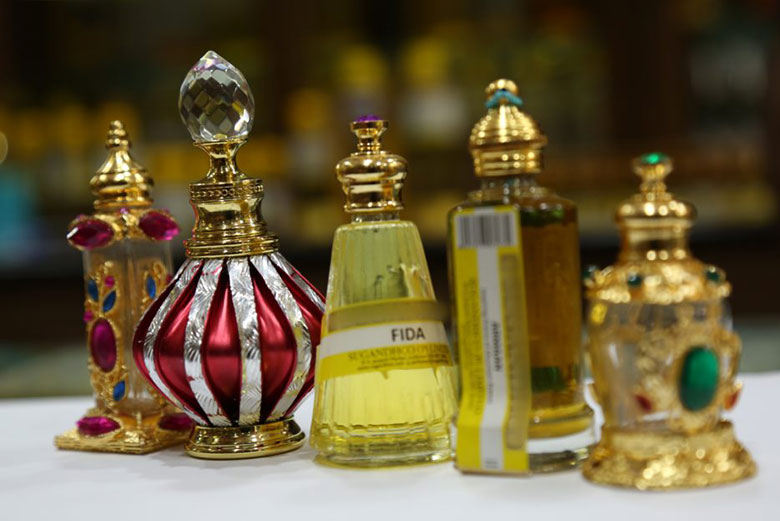 Come and experience in your area made authentic attar (perfume) which will remind you of Delhi each time you use it on and also step outside. It is a natural fragrance oil stemmed from botanical resources. True attar is fragrance oil made from flower petals distilled in water making using low heat and pressure.
Also Visit – Tourist Places To Visit in Delhi
14. Oil Lamps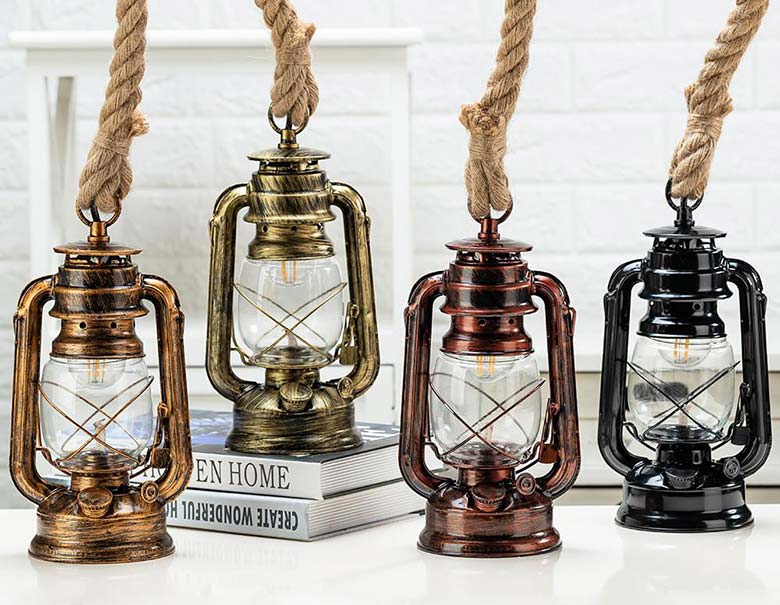 Found in different designs, shapes, as well as sizes, traditional oil lamps are unique gifting and also things to buy in Delhi. Head to Janpath Market to brighten your house as well as decor with these souvenirs.
15. Khadi
Khadi is a very unique kind of cloth in Delhi, which is spun right into various points. It is a suitable fabric to create all type of amazing garments, especially traditional Indian wear. One of the best aspects of all time about Khadi is that the fabric is very flexible.
16. Indian Snacks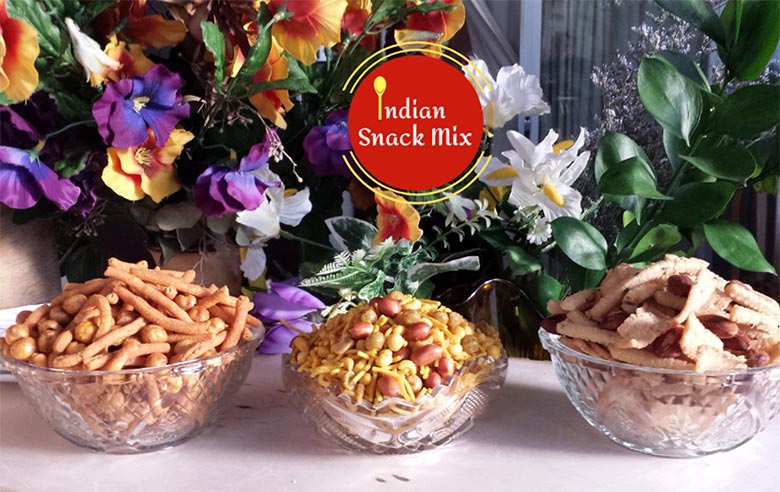 If you're in Delhi, you most definitely cannot afford to lose out on Delhi's favorite snack-mathri (salted crackers) and some cake rusk. The very best things about these are you can preserve them in airtight containers for months. These are special sampling and traditional snacks of Delhi which is perfect for those who love to eat and snack all day long!
17. Musical Instruments
Delhi has actually been related to the making of musical instruments given that time long pasts, along with to Calcutta, Lucknow, Banaras, Lahore, and also Tanjore. If you are a lover of classical Indian music, after that you can buy hand-made genuine Indian musical instruments, like a harmonium or a tabla. A harmonium is a free-standing keyboard instrument which creates sound by the air being blown with collections of free reeds, resulting in a sound similar to that of an accordion.
Also Visit – Popular Things to do in Connaught Place
18. Toys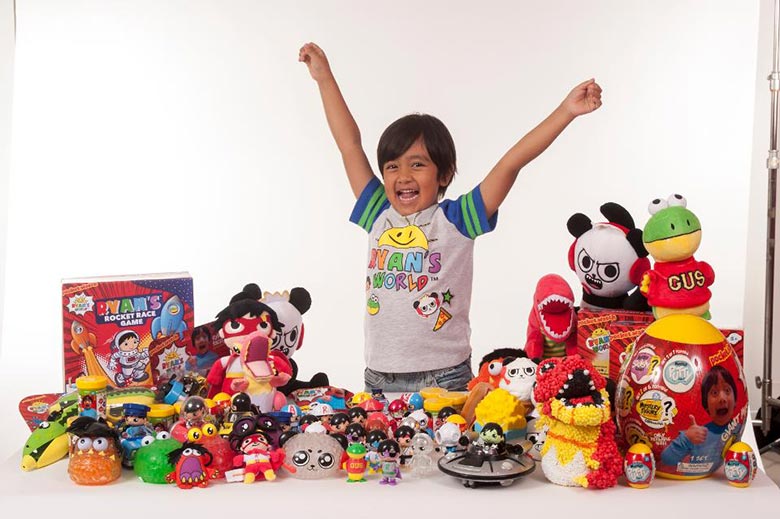 Toy making is a popular craft in Delhi. Make sure to bag a bundle of toys to make your children, back house, satisfied. Not just this, you can also happily display it in your living location to display your trip to Delhi. Made from clay or terracotta decorative and also hand-painted in beautiful colors, these are available in different sizes and shapes. The raw material for this craft is ordinary clay, originated from the beds of water bodies like river, lakes and fish ponds.
19. Colorful Kites
The production of paper kites caters to the famous kite-flying mania of Delhiites, which reaches its height during the monsoons, especially on August 15 August, India's Independence Day, and also throughout the spring festival of Basant Panchami. These are made up of thin colorful papers. These are light to pack as well as very easy to carry. Kites made of plastic sheets are also available. You also get a wood and also bamboo roll on which the string is wound, which is used to fly the kite.
20. Lac Bangles & Glass Bangles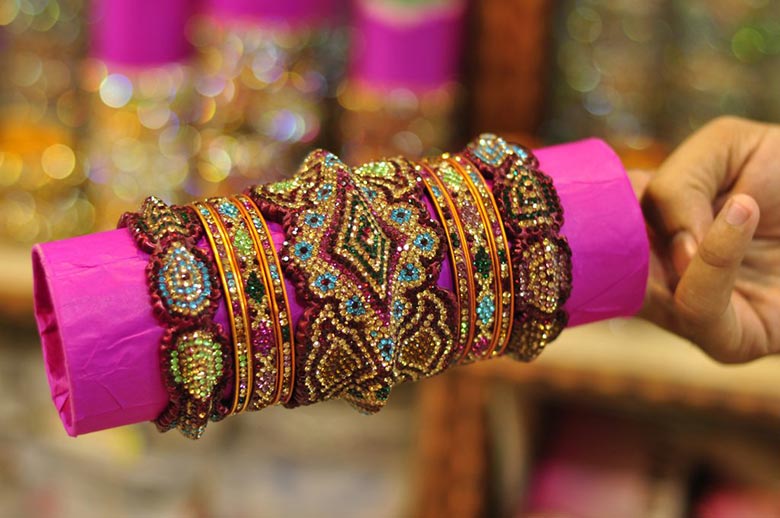 Every woman worldwide would like to wear 'lac and glass' bangles from India! Lac is a resinous material secreted by an insect called 'kerria lacca'. It is also the source of resin, wax, and also color. The lac and glass bangles are integrated to generate a unique kind of bangles in Delhi, which is more studded with glass beads, flower-shaped mirrors as well as decorative wire to provide it aside over various other accessories. Lac jewelry has actually considerable popularity in India today. These bangles are bright-colored as well as the glasswork on them makes them much more attractive. You can select from many functional versatile designs and patterns. So get ready for yourself to blink your bangles back home, you will not regret it!
Which places are best for shopping in Delhi?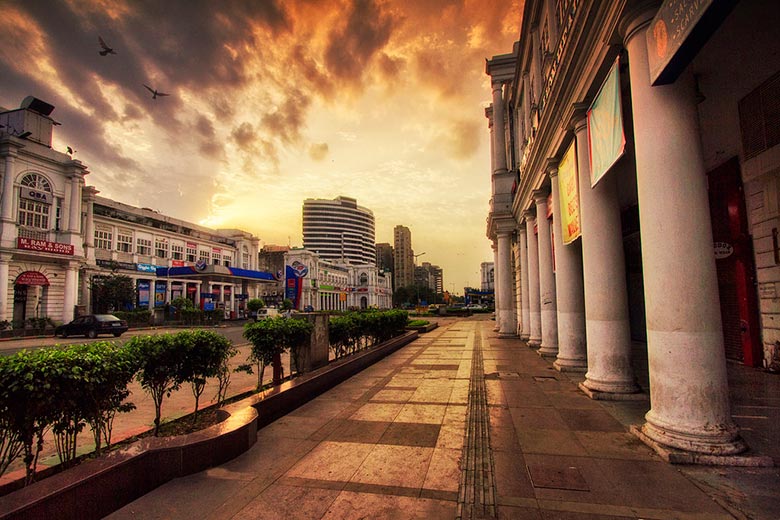 Dilli Haat
Janpath Market
Khan Market
Paharganj
Chandni Chowk
Sarojini Market
Lajpat Nagar Market
Connaught Place
Palika Bazaar
Karol Bagh Market
Sadar Bazaar
Hauz Khas Village
Well, shopping is simply one of the faces of Delhi. Are you looking even more things to visit in Delhi? Are you confused about how to start your Delhi trip? Find our Delhi tour packages preferred by locals and also international tours.